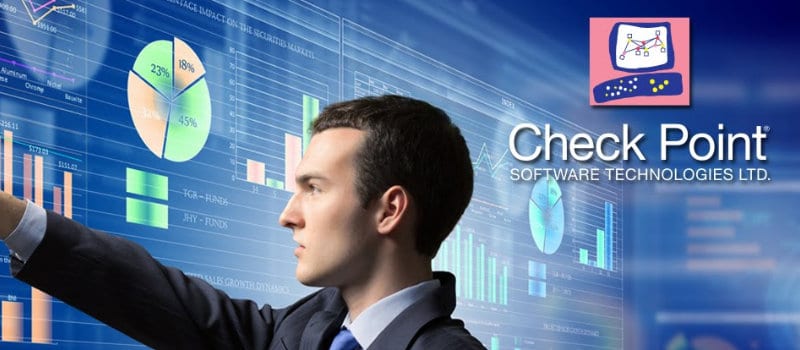 Check Point Software Technologies Ltd. has announced Check Point Infinity, a new platform that the company says will provide consolidated security across networks, cloud, and mobile,
"Check Point Infinity is the culmination of our overarching vision to build a security architecture that unifies the best security, the best intelligence and the best management that we can offer across networks, cloud and mobile," says Gabi Reish, VP product management, Check Point. "This architecture is designed to ensure organizations are prepared to handle the changing dynamics of the IT future. The principle is very simple – a unified security architecture will keep businesses secure in every environment, with more efficient and effective IT operations."
Check Point Infinity wants to deliver on this vision by uniquely combining three elements: a single security platform, preemptive threat protection capabilities, and a consolidated system for management.
Check Point Infinity also  introduces these new capabilities:
Security Management: The release of R80.10 features dozens of new capabilities and enhancements, including unique policy layers, security multi-zones and boosted performance.
Cloud: Check Point vSEC Cloud Security's updated comprehensive portfolio integrates with private and public cloud platforms.
Mobile: The new SandBlast Mobile detects and blocks both known and unknown malware, safeguards against poisoned Wi-Fi networks and man-in-the-middle attacks, as well as SMS phishing schemes.
Threat Prevention: Newly introduced Check Point Anti-Ransomware technology enables businesses to stay protected against cyber extortion and even the most sophisticated ransomware.
Security Appliances: Check Point announced the new 44000 and 64000 security gateways with the "world's fastest threat prevention platform" having 42 Gbps of Real-World Production Threat Prevention throughput and 636 Gbps of Real-World Production Firewall throughput.
"Check Point Infinity will open the door for our customers to improve the security of their business as technology evolves by providing a unified architecture with leading threat prevention to all platforms – networks, cloud and mobile," concluded Reish.

Latest posts by Jeff Edwards
(see all)