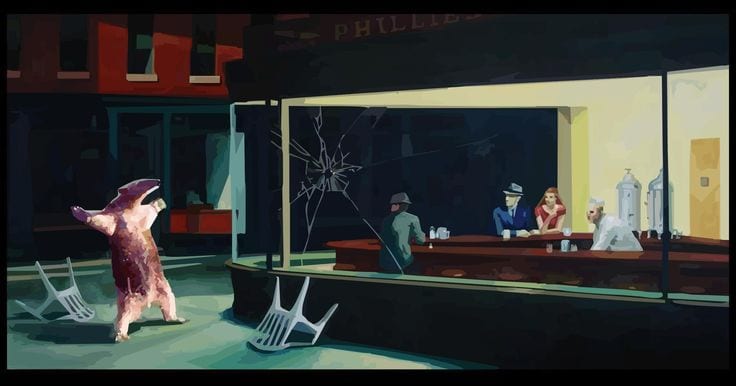 Got a killer malware? Want to get rich? Well here's your chance to do just that, ethically.
Okay, maybe not technically "rich," but how does $10,000 £ (~$14,500 USD) sound? That's the offer on the fable from Cupertino, Califonia-based endpoint security vendor Bromium, according to a new challenge issued yesterday.
As per their press release, Bromium is inviting Infosecurity Europe attendees, as well as global remote users to provide copies of their "worst, most destructive malware" and use it to target a Bromium-protected endpoint.
The endpoints in question are unpatched Windows machines, vulnerable to Flash, Java and other exploits.
Anyone who successfully breaches an endpoint device protected by Bromium can collect their hefty check, and a good bit of notoriety as well, as Bromium will issue a press release validating the compromise.
Bromium will also provide real-time analysis of submitted malware to help you understand its methods and vulnerabilities.
Bromium is also encouraging participants to challenge and hold accountable the claims of other endpoint vendors in the same way, by asking to run malware variants on their systems.
"Today, more than 99% of malware morphs into new, undetectable variants in under a minute, making them more difficult to detect and remediate," said Simon Crosby, Bromium CTO. "Yet the cybersecurity industry continues to peddle false promises and failed technologies that don't protect customers from today's attacks. Our goal with the Bromium Bring-Your-Own-Malware Challenge is twofold. First, allow IT security professions to test our endpoint protection platform assess its revolutionary security capabilities firsthand, and second, shine a bright light on the false claims of other endpoint vendors, whose 'detect to protect' promises are repeatedly proven bogus. Only a fundamentally different approach – such as micro-virtualization protection – can change the odds and truly secure enterprises in this battle."
To participate in Bromium's challenge, attendees and remote users must submit their malware in one the following ways:
Provide a web address where the Bromium team can download and execute it in their booth at Infosecurity Europe, or
Via file upload it to Bromium's servers at: https://upload.bring-your-own-malware.com or
Via email to malware@bring-your-own-malware.com
For terms, conditions, and frequently asked questions check out www.bromium.com/challenge
Don't Get Hacked. 
Compare Top Endpoint Security Providers with the 2016 Endpoint Security Buyer's Guide.
24 Vendor Profiles and Capabilities References
10 Top Questions for Buyer's
Complete Market Overview
Download

Latest posts by Jeff Edwards
(see all)