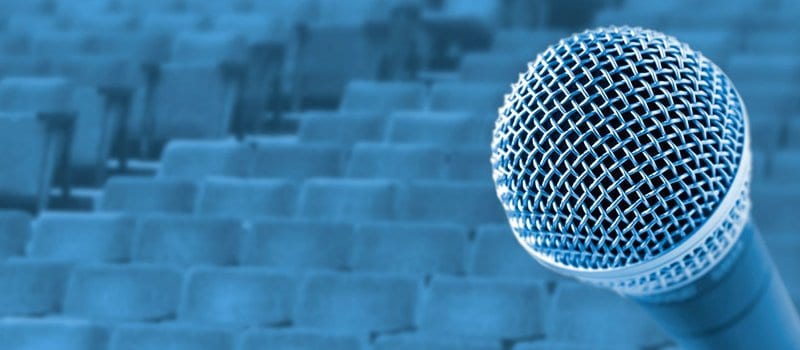 Information security is one of the most important areas in enterprise IT today, and it's only becoming more prominent as large-scale breaches of corporate networks continue to shake consumer trust and incite ever-increasing government regulation.  Worldwide spending on information security grew 5% to $75.4 billion in 2015, according to IT research and analysis firm Gartner, Inc.,  and there's been no sign of a spending slowdown in 2016.
Here at Solutions Review, we do our best to provide IT professionals with the top endpoint security best practices, news and buyer's guides, but sometimes you need a little extra push, the kind you can only get in person.
We understand, and that's why we've created this list of the top Cybersecurity conferences and events for endpoint security pros in Fall 2016. If you're looking for top-notch speakers, vendor demos, and networking opportunities, then these should be your go-to, must-attend events, so check them out.
Don't Get Hacked. 
Compare Top Endpoint Security Providers with the 2016 Endpoint Security Buyer's Guide.
24 Vendor Profiles and Capabilities References
10 Top Questions for Buyer's
Complete Market Overview
Download
AppSec USA 2016
Date: October 11-14, 2016
Location: Washington, DC
Notable Speakers/Vendors: TBA
OWASP's 13th Annual AppSecUSA Security Conference is one of the premier application security conferences for developers and security experts. 2015's event featured an amazing roster of speakers including Facebook's CSO, DHS's Chief Cybersecurity Official, Twitter's TISO and Microsoft's MVP for Developer Security. AppSec's organizers aim to leave visitors  inspired by fresh ideas and ready to tackle their challenges in innovative ways.
it-sa 2016
Date: October 18-20, 2016
Location: Exhibition Centre Nuremberg, Nuremberg, Germany
Notable Speakers/Vendors: TBA
it-sa is the only IT security exhibition in the German-speaking region and one of the most important worldwide events. Whether cloud computing, IT forensics, data security or hosting, the exhibition is a unique platform for IT security officers, developers and providers of products and services for IT security. it-sa opens its doors in Nuremberg from 18 – 20 October 2016.
Black Hat Europe 2016
Date: November 1-4, 2016
Location: London, UK
Notable Speakers/Vendors: TBA
Black Hat Conferences are perfect for those with a technical predilection. These events are famous for showcasing the latest and greatest advances in security techniques and technology, as well as exposing security flaws and vulnerabilities.
SANS Summit Series
Date: February 3-November 9, 2016
Location: Various
Notable Speakers/Vendors: Various
SANS Summits are two-day events dedicated to connecting users of security technology and thought leaders of the industry in a venue for exploration and discussion of the needs, problems, and solutions to the changing issues in the current technology environment. Various events such as "Cyberthreat Intelligence" and "Security Awareness" summits focus on the most current topics in computer and IT security. User Panels, Debates, Vendor Demos and short talks by industry experts help you get the most up-to-date security solutions in the least amount of time.
Gartner Security and Risk Management Summit Series
Date: September-November, 2016
Location: Multiple
Notable Speakers/Vendors: Gartner Analysts
Gartner Security and Risk Management Summit 2016 provides you with the proven practices and strategies you need to maintain cost-effective security and risk programs to support digital business and drive enterprise success. Build the trust and resilience needed to seize opportunities, reduce risks, and deploy new security models.
Evanta CISO Executive Summit Series
Date: September-December, 2016
Location: Multiple
Notable Speakers/Vendors: Various
Driven by an agenda created "by CISOs, for CISOs," this invitation-only gathering has been designed to minimize time commitments while maximizing the depth of a true peer-to-peer engagement in an intimate setting. Based on insights from the very individuals who are creating new risk, talent, and information security practices, establishing new investing benchmarks, and deploying strategies to drive growth, the conference features content from practicing CISOs and current industry thought leaders.

Latest posts by Jeff Edwards
(see all)