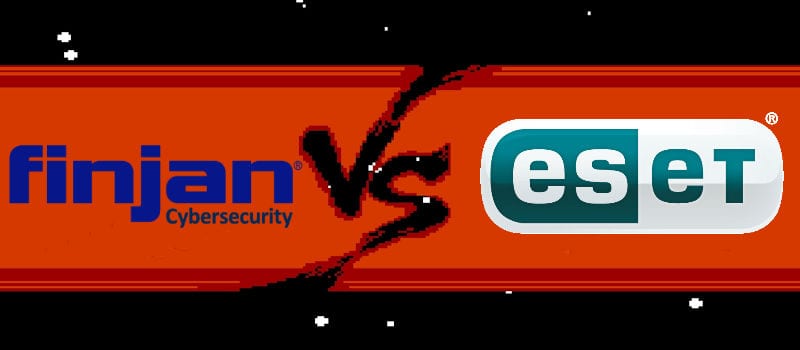 Cybersecurity company Finjan Holdings is suing ESET for alleged patent infringement, according to a complaint filed on Friday, July 1st, 2016.
Filed in California and Germany, Finjan's lawsuits against ESET LLC, and its parent corporation, ESET SPOL allege infringement of six Finjan U.S. patents and one European patent.
According to a press release, Finjan filed a Complaint (Case No. 3:16-cv-03731), on July 1, 2016, in the U.S. District Court for the Northern District of California, and alleges that ESET's products and services infringe six U.S. Finjan patents.
In particular, Finjan is asserting infringement of U.S. Patent Nos. 6,154,844; 6,804,780; 7,975,305; 8,079,086; 9,189,621; and 9,219,755.
In the U.S. action, Finjan is seeking, among other things, a jury trial, damages of not less than $44M, injunctive relief, enhanced damages, and attorneys' fees and costs.
ESET has seperately filed a Complaint for Declaratory Judgment in the US District Court for the Southern District of California (Case No. 3-16-cv-01704) seeking a declaration of non-infringement of only one Finjan patent, namely, U.S. Patent No. 7,975,305.
Finjan also filed a Complaint against ESET for infringement of its European Patent No. EP 0965094, in the German District Court in Dusseldorf, Germany for ESET's manufacture, use, and sale of accused products and services. ESET's accused products include its Small Office Protection Products and Business protection Products, as well as ESET's Home Protection Products.
"At any given time, we have dozens of ongoing licensing negotiations with technology companies. While we prefer a pathway of a negotiated transaction, this was just not the case with ESET," said Phil Hartstein, President and CEO of Finjan. "These recent filings are a result of a protracted negotiation with ESET where we were unable to achieve a licensing result. Our hand has been forced to file lawsuits in both the United States and in Germany to protect the value of our patent assets."
Finjan also has pending infringement lawsuits against FireEye, Inc., Sophos, Inc., Symantec Corp., Palo Alto Networks., and Blue Coat Systems, Inc. relating to more than 20 patents in the Finjan portfolio. The court dockets for the foregoing cases are publicly available on the Public Access to Court Electronic Records (PACER) website, www.pacer.gov, which is operated by the Administrative Office of the U.S. Courts.
Don't Get Hacked. 
Compare Top Endpoint Security Providers with the 2016 Endpoint Security Buyer's Guide.
24 Vendor Profiles and Capabilities References
10 Top Questions for Buyer's
Complete Market Overview
Download

Latest posts by Jeff Edwards
(see all)