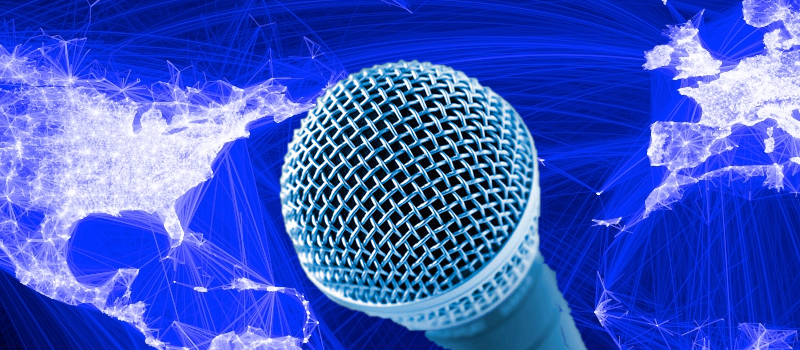 Information security is one of the most important areas in enterprise IT today, and it's only becoming more prominent as large-scale breaches of corporate networks continue to shake consumer trust and incite ever-increasing government regulation.  Worldwide spending on information security grew 7.9% to $81.6 billion in 2016, according to IT research and analysis firm Gartner, Inc.,  and there's no sign of a spending slowdown in 2017.
But Enterprise information security is changing fast— from SIEM to big data security analytics, IAM to IDaaS— it can all get a little dizzying. Fail to keep up with the latest trends and techniques and you could leave your corporate network and information dangerously exposed.
Here at Solutions Review, we do our best to provide IT professionals with the top SIEM best practices, news and buyer's guides, but sometimes you need a little extra push, the kind you can only get in person.
We understand, and that's why we've created this list of the top InfoSec conferences and events for 2017. If you're looking for top-notch speakers, vendor demos, and networking opportunities, then these should be your go-to, must-attend events, so check them out.
SC Congress
Date: February 23rd (London), May 2nd (New York), June 12th and 13th (Toronto), September (Boston), October (Chicago)
Location: Multiple
Notable Speakers/Vendors: Multiple
Following the outstanding success of the 2016 SC conference and expo, which convened 18 exhibitors and over 300 delegates, the SC Congress team is endeavoring to deliver even more cutting-edge content and analysis from industry thought leaders and unprecedented networking opportunities. It will truly be a day today's information security professionals must attend.
RSA Conference USA
Date: February 13-17, 2017
Location: Moscone Center, San Francisco, CA
Notable Speakers/Vendors: Wade Baker, Founder, Cyentia Institute; Jennifer Minella Vice President of Engineering & Consulting CISO, Carolina Advanced Digital; Kenneth Geers, Senior Research Scientist, COMODO, and more.
RSA's annual conference is one of the biggest in the world, and an influential event for the information security agenda worldwide. As the IT security field continues to grow in importance and influence, RSA Conference plays an integral role in keeping security professionals across the globe connected and educated.
RSA developed RSA Conference in 1991 as a forum for cryptographers to gather and share the latest knowledge and advancements in the area of Internet security. Today, RSA Conference and related RSA Conference branded activities are still managed by RSA, with the support of the industry. RSA Conference event programming is judged and developed by information security practitioners and other related professionals.
O'Reilly Strata + Hadoop World 2017
Date: Multiple
Location: San Jose, London, New York
Notable Speakers/Vendors: Varies
This one's a bit different—Strata + Hadoop World is not a security conference—it's where big data's most influential business decision makers, strategists, architects, developers, and analysts gather to shape the future of their business and technologies. But  the growing prominence of Big Data Security Analysis tools such as Splunk, and a variety of tracks covering security and governance make Strata+Hadoop a must-attend for forward-looking InfoSec pros.
InfoSec World Conference & Expo 2017
Date: April 4-6
Location: Disney's Contemporary Resort, Lake Buena Vista, FL
Notable Speakers/Vendors: Lance James, Chief Scientist; Cyber Intelligence Advisor & Co-Founder Flashpoint; Simon Singh, Best-Selling Author Journalist, Radio Broadcaster, TV Producer, and Director
InfoSec World 2016 will present over 100 industry experts who will share hands-on, practical advice on a range of security topics. From understanding your adversary to learning about the zero-day exploit market to bridging the gap between security and the business, InfoSec World 2016 will offer an opportunity for security professionals to learn something new and test ideas with peers.
InfoSecurity Europe 2017
Date: June 6-8
Location: Olympia, London, UK
Notable Speakers/Vendors: TBA
Infosecurity Europe is  is Europe's number one information security event, featuring a large and comprehensive education program, and over 315 exhibitors showcasing a diverse range of products and services to 12,000 visitors. The 21st edition of the event will take place at Olympia in London, 6-8 June 2017.
Gartner Security and Risk Management Summit 2017
Date: June 12-15
Location: National Harbor, MD
Notable Speakers/Vendors: Tom Scholtz, Vice President and Gartner Fellow; Paul Proctor, Vice President and Distinguished Analyst, Roberta Witty, Vice President
Gartner is the biggest name in enterprise IT analysts, and their  summits live up to that reputation. Gartner Security and Risk Managment 2017 provides you with best practices and strategies so you can maintain cost-effective security and risk programs in order to support digital business and drive enterprise success. Gartner Security & Risk Management Summit was designed for individuals in the following roles:  CIOs, CSOs, CISOs, CROs, CPOs and their teams, business continuity and IT disaster recovery managers, governance, risk and compliance consultants,  network security manager, security executives and directors.
Black Hat USA 2017
Date: July 22-27
Location: Mandalay Bay, Las Vegas, NV
Notable Speakers/Vendors: TBA
Black Hat – built by and for the global InfoSec community –  is returning to Las Vegas for its 20th year. The six-day event begins with several days of intense training for security practitioners of all levels (July 22-25) followed by the two-day main event including over 100 independently selected Briefings, Business Hall, Arsenal, Pwnie Awards, and more.
BSides Las Vegas 2017
Date: July 25-26
Location: Tuscany Suites, Las Vegas, NV
Notable Speakers/Vendors: TBA
"Our speakers don't talk at you, they converse with you"
BSidesLV is a non-profit organization designed to advance the body of Information Security knowledge, by providing an annual, two-day, open forum for discussion and debate for security engineers and their affiliates. BSides produces a conference that is a source of education, collaboration, and continued conversation for information technologists and those associated with the Infosec field. The technical and academic presentations at BSidesLV are given in the spirit of peer review and advanced knowledge dissemination. This allows the field of Information Security to grow in breadth and depth and continue in its pursuit of highly advanced scientifically based knowledge.
AppSec USA 2017
Date: October, TBA
Location: Washington, DC
Notable Speakers/Vendors: TBA
OWASP's 14th Annual AppSecUSA Security Conference is one of the premier application security conferences for developers and security experts. 2016's event featured an amazing roster of speakers including Dr. respected cryptographer and security technologist Matthew Green, privacy and security researcher Samy Kamkar, and former Director for Software Assurance in the National Cyber Security Division of the U.S. Department of Homeland Security (DHS) Joe Jarzombek. AppSec's organizers aim to leave visitors  inspired by fresh ideas and ready to tackle their challenges in innovative ways.
it-sa 2017
Date: October 10-12
Location: Exhibition Centre Nuremberg, Nuremberg, Germany
Notable Speakers/Vendors: TBA
it-sa is the only IT security exhibition in the German-speaking region and one of the most important worldwide events. Whether cloud computing, IT forensics, data security or hosting, the exhibition is a unique platform for IT security officers, developers and providers of products and services for IT security. it-sa opens its doors in Nuremberg from 10 – 12 October 2017.
SANS Summit Series
Date: Many from January 17-June 29
Location: Various
Notable Speakers/Vendors: Various
SANS Summits are two-day events dedicated to connecting users of security technology and thought leaders of the industry in a venue for exploration and discussion of the needs, problems, and solutions to the changing issues in the current technology environment. Various events such as "Cyberthreat Intelligence" and "Security Awareness" summits focus on the most current topics in computer and IT security. User Panels, Debates, Vendor Demos and short talks by industry experts help you get the most up-to-date security solutions in the least amount of time.

Latest posts by Jeff Edwards
(see all)