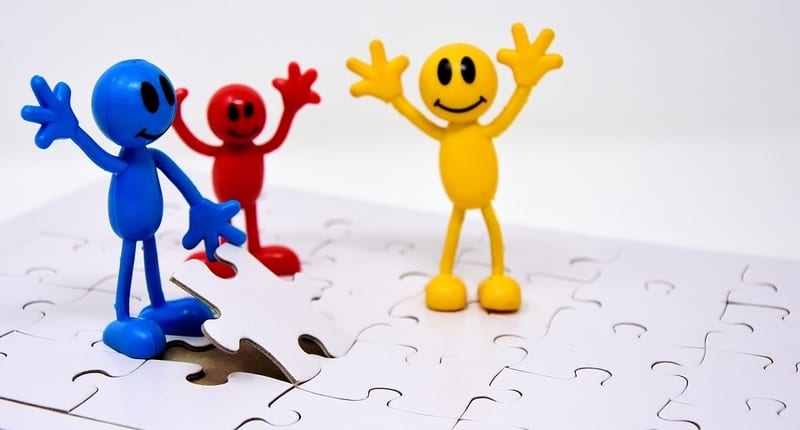 A recent study from solution provider CA Technologies and research firm Frost & Sullivan found that the long-term negative results of an enterprise data breach include loss of customer trust (found by 50% of respondents) and business (47%). Only 38% of consumers trust enterprises regarding digital safety and 86% say cybersecurity is a priority when selecting an online service.
This means that the preventative powers of endpoint protection platforms are more important than ever. Not only can an extensive endpoint security solution shore up consumer trust in your enterprise, it can deter inexperienced hackers from targeting your enterprise in the first place.
But endpoint protection platforms can't protect your enterprise in a vacuum. Without a company culture that facilitates and supports your cybersecurity, it won't matter what solutions you deploy. You need to make your enterprise's endpoint security a team effort so it can function optimally and truly protect your IT perimeter.
So how can you make your enterprise's endpoint security a team effort? Here are a few suggestions:
Practice Makes (Protection) Perfect
We've stressed this over and over again because it truly bears repeating: cybersecurity is not just an IT problem. As the CA Technologies findings show, cybersecurity needs to be a major business priority and a part of all of your digital processes. That means you need to make your enterprise's endpoint security a team effort to create the strongest IT perimeter possible. Thus you need to make cybersecurity training a continual part of your employee training for your entire staff.
Your employees are your enterprise's largest attack vector. Phishing and other social engineering attacks exist to exploit their ignorance, neglect, or otherwise blind trust online and penetrate your network. Therefore, your employees need to learn how to recognize these attacks before they can come to fruition. They need to understand just how severe a data breach could be to the company and to their livelihoods. In other words, you need to make your employees a part of your IT perimeter, rather than a liability within it.
One way to help accomplish this goal is to conduct red vs. blue team exercises with your full staff, with teams playing the role of hackers and defenders alternatively. This will demonstrate the importance of their actions in recognizing and handling a cyber attack, as well as helping your IT security team recognize potential flaws in your cybersecurity protocols.
To make your enterprise's endpoint security a team effort, you first need to demonstrate that your employees are a team. It's them versus the hackers.    
Follow Through Is Everything
Once you have established that you intend to make your enterprise's endpoint security a team effort, you need to make sure you follow through.
This can mean evaluating employee's business processes with your IT security team to determine vulnerabilities and close potential holes; it can also mean making following proper cybersecurity protocols a part of your employee evaluations and a component of raise or promotion considerations.
However, it also means changing the behavior of your C-level executives and your corporate culture overall to reinforce your commitment to digital security. Your executives should understand what digital assets are the most valuable, where those assets are located, and how changing the security perimeter can leave those assets vulnerable. Further, if your enterprise hasn't already, it should appoint a CISO to oversee cybersecurity and accountability on a board level.
If you really want to make your enterprise's endpoint security a team effort, you need to show that this isn't a new restriction on your employees—that's it's a top-down change.    
Make Your IT Security Team's Lives Easier
Ultimately, your IT security team will be at the forefront of your endpoint security and working to strengthen your enterprise's IT perimeter. Their jobs are some of the most demanding in the modern enterprise, regardless of industry and size. As such, they have high levels of burnout just from the stress and burden.
You need to make their lives as easy as possible. Some of this can be done technologically, through the deployment of latest endpoint security solutions as opposed to inefficient legacy ones and through deploying AI augmentations like machine learning.
However, supporting your IT security team also means supporting them as people—offering them stress-relieving work amenities, solid benefits (including mental health coverage), and encouraging their work-life balance.
Hackers never sleep, but an exhausted and demoralized IT security team won't function optimally…leaving your enterprise scrambling when they need them most.
Other Resources: 
Gartner's 2018 Magic Quadrant for Endpoint Protection Platforms (EPP): What's Changed?
4 Tips For Endpoint Security Solutions (That Everyone Forgets)
Endpoint Security Advice for the CISO on the Go!
Endpoint Security vs Legacy Antivirus: What's the Difference?
Comparing the Top Endpoint Security Vendors — Solutions Review
Answering the Top 4 Enterprise Endpoint Security Questions
Endpoint Detection and Response (EDR): The Way of the Future?
What Can We Expect for the Future of Endpoint Security?
Six Endpoint Security Vendors to Watch in 2018
The 25 Best Endpoint Security Platforms and Tools of 2018

Latest posts by Ben Canner
(see all)