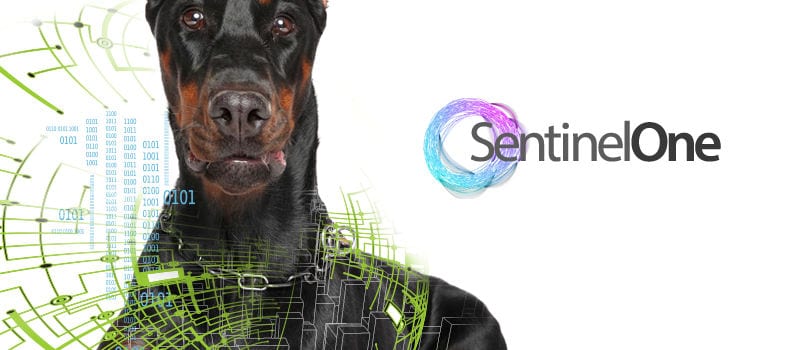 "Next generation" endpoint security startup SentinelOne has raised an additional $70 million in Series C financing from multiple investers including Sound Ventures, Redpoint Ventures, and Hollywood Actor Ashton Kutcher. The company plans to use the money to "aggressively expand its sales and marketing efforts to drive more than 400 percent global sales growth in 2017," while simultaneously sustaining investment in R&D.
Redpoint Ventures led the round along with new investment from Ashton Kutcher and Guy Oseary's firm, Sound Ventures. Existing investors Third Point Ventures, Data Collective, Granite Hill Capital Partners, Westly Group, and SineWave Ventures also participated in the round, bringing the total investment in SentinelOne to more than $110 million to date.
"With this new investment, we will expand our efforts to bring these advanced technologies to enterprises, services providers and government organizations across the globe who are eager for change," said Tomer Weingarten, co-founder and CEO of SentinelOne.
Tom Dyal, a partner at Redpoint Ventures, will join the company's Board of Directors.
"Redpoint is proud to lead this growth investment in SentinelOne, an emerging leader in next generation endpoint security," said Dyal. "This is a $10 billion global market opportunity that is ripe for disruption as enterprise customers migrate away from legacy antivirus solutions. SentinelOne has the most sophisticated approach to the market, leveraging a combination of machine learning and advanced behavior-based detection."
Since it's founding in 2012, SentinelOne has taken aim at traditional signature-based endpoint security. The Mountain View, California-based company uses predictive execution inspection to monitor endpoints and detect unknown threats, and offers real-time forensics to deliver investigative capabilities much like "sandboxing" during a breach. The technology fully automates remediation and removes threats. Gartner lauded the company's "fresh approach" to endpoint security in its Magic Quadrant.

Latest posts by Jeff Edwards
(see all)