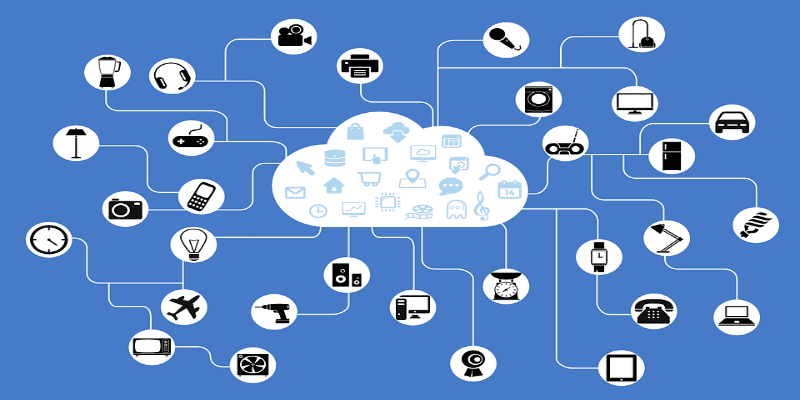 What are the basics of IoT security?
Enterprises remain well aware of the potential of the Internet of Things (IoT) devices. In fact, businesses across the U.S. and the world embrace IoT as a means for clearer communications and processes. IoT devices can provide your business with statistics and actionable insights not easily attainable by any other technology.
Yet enterprises continue to struggle with the basics of IoT security. Of course, this creates new cybersecurity vulnerabilities which could spell disaster. How can businesses prevent external threat actors from penetrating their digital perimeters without consistent endpoint security on the IoT?
To help your enterprise with the basics of IoT security, we outline seven points you must know. Here they are:   
1. Why the Basics of IoT Security Matter
Any conversation of the basics of IoT security must include the reasons why the devices pose such a cybersecurity threat.
Unfortunately, IoT device designers rarely include extensive endpoint security firmware in their products. In fact, having any kind of cybersecurity on the devices proves a rarity. This transforms them from a business process boon into a serious weakness.
Compounding the issue, even those devices with endpoint security make maintaining it inconvenient. Usually, manufacturers don't publically announce security patches, often forcing enterprises to catch up after the fact. Additionally, updating and patching IoT items can create difficulties; IT security team must use up valuable time and resources to do so.
Finally, the endpoint security embedded on IoT devices rarely proves adequate to stand up to modern cyber threats.
2. The Consequences for Failing the Basics of IoT Security
Now that you understand the risks involved in the IoT, you must also come to terms with the consequences of those risks. Without this knowledge, your efforts to correct this endpoint security issue could fizzle out; motivation works better with foreknowledge of potential results.  
In fact, enterprises need this foreknowledge now more than ever. A recent survey by Trend Micro indicates enterprises fail to understand the consequences of failing the basics of IoT security:
Only 50% of IoT decision makers for enterprises recognize the IoT as a potential endpoint security vulnerability.

Worse, 43% consider IoT security an afterthought in their deployment strategies.

52% of enterprises say the loss of customer trust is the top consequence of an IoT data breach.

49% cite monetary losses as the top consequence.

63% of respondents say IoT device attacks have only increased in recent years.
However, failing to enact the basics of IoT security can result in even worse consequences. IoT devices can conceal dwelling threats such as cryptocurrency mining malware for months at a time. In other cases, IoT devices provide the foothold hackers need for lateral movement attacks or for direct business disruption. In the most extreme scenarios, hackers can even use IoT to shut down networks, causing dreaded downtime.     
3. Understand the Scope of Your Risk
With both the risks and the consequences of failing the basics of IoT security outlined, we can begin to explore steps to mitigate them. Obviously, the first step mitigating risk is to understand your own.
According to Gartner, the number of IoT devices connecting to enterprise networks looks poised to grow over the next few years. Simultaneously, according to Cisco, IoT device numbers shall surpass 50 billion by next year. A Ponemon study found the average enterprise connects with 16,000 such devices a day.
Hence the simultaneous rise in IoT security attacks on businesses; they're expanding faster than most enterprises can accommodate and protect them.
Therefore, one of the basics of IoT security is to understand which devices connect to your enterprise infrastructure on a regular basis. Often, this proves much easier said than done. IoT devices possess a notorious reputation for not remaining visible on your network during security audits and investigations. In fact, they may not appear on the network in the first place.
Thus this makes IoT devices a prime "dark" area both for infiltration and for planting concealed cyber attacks. To combat this, you should use your enterprise's IoT security solution to conduct a digital audit of all devices. Additionally, you can perform a more physical (if extensive) audit of the devices on-premises or a survey for remote workforces. Thankfully, most endpoint security solutions offer centralized dashboards for exactly this reason.       
4. Accommodate the IoT on the Cloud
IoT deployment on the cloud is now an absolute essential, especially for enterprises with hybrid or cloud-based IT infrastructures. Integrating IoT items with the cloud allows for easier integration with your network when adding new devices. This allows your cloud security and hybrid endpoint security to recognize and protect IoT devices.  
Moreover, IoT integration with cloud makes digital transformation far easier and more secure in the long term.
5. Encryption, Encryption, Encryption
The majority of IoT communications and traffic remains unencrypted. As a result, hackers can easily intercept, interfere with, observe, copy, and otherwise manipulate these communications.
Your IoT security depends on encrypting these communications, much as you should any other kinds of sensitive communications. This proves straightforward as far as basics go, but no less important.     
6. Follow Best Practices for the IoT
Sometimes, the basics of IoT security prove as simple as common sense. Yet without the knowledge to accompany it, these IoT best practices also go ignored.
These best practices include:
Turning off and disconnecting IoT devices while not in use. Don't give hackers another potential cyber attack vector unless absolutely necessary.

Limiting the number of IoT devices connecting to, or allowed to connect to, your network.

Selecting IoT device purchases to items which you can update remotely.

Ensuring all IoT devices can integrate with your current or upcoming endpoint security platform.
Implementing these practices while working with a comprehensive endpoint security solution can help fortify your IoT defenses.
7. No Setting and Forgetting
One of the basics of modern cybersecurity proves equally true for IoT security: you cannot "set it and forget it."
For many enterprises, this principle creates a stumbling block. Generally, decision-makers remember an era when you could just buy an antivirus solution and leave it at that. Sometimes, their decisions reflect these memories.
But those days are long gone. IoT security cannot be "set." Instead, your enterprise must engage in continual evaluation and course correction as new threats emerge and your infrastructure evolves. You need to ensure you implement and maintain your endpoint security optimally to ensure IoT security, and this may not resemble previous implementations.
Above all, the basics of IoT security relies on a next-generation endpoint security solution designed for enterprise needs. If you want to learn more, you can check out our 2019 Endpoint Security Buyer's Guide. It contains information on top vendors, including IoT specialists.

Latest posts by Ben Canner
(see all)