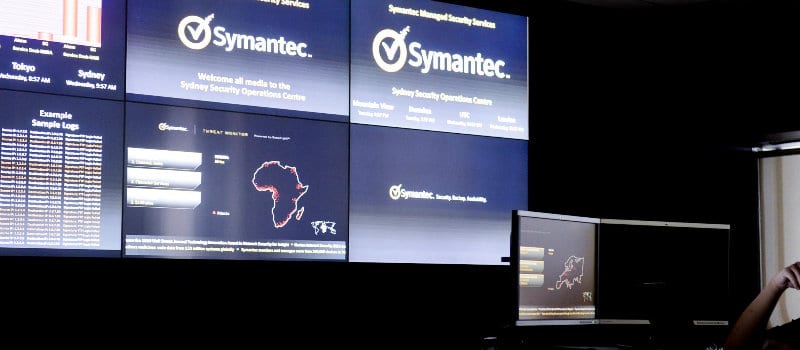 Symantec has announced an agreement to acquire Israel-based cybersecurity firm Fireglass, who offer an agentless isolation solution designed to eliminate ransomware, malware and phishing threats in real-time by preventing potentially harmful content from reaching user endpoints or the corporate network. With this acquisition, Symantec  aims to strengthen its Integrated Cyber Defense Platform as well as Secure Web Gateway and Email protection, according to a statement. Financial terms of the deal were not disclosed.
Fireglass' approach to browser isolation works by executing potentially harmful website and email content and attachments within a fully protected and separate environment, eliminating the most common infiltration points for ransomware, exploits and malware. This service can be delivered as a cloud service, on premises, or in a hybrid model.
Greg Clark, Symantec CEO said, "Integrating Fireglass' isolation technology with Symantec's existing endpoint, email and secure web gateway solutions could reduce security events by as much as 70 percent, while virtually eliminating advanced threats spread by web browsing or email content. Isolation will become a core component in the design of cyber defense architectures for the cloud generation who face the reality of an encrypted Internet and the crisis inherent in email and web-delivered attacks. The ability for the security team to take an aggressive stance on unknown websites and questionable attachments without causing chaos for a company's users and IT help desk is now a reality. Isolation is a key element of securing the cloud generation and is even a productivity gain for both the end user and security operations center."
Guy Guzner, Founder and CEO of Fireglass, said, "We've long admired Symantec for their leadership in protecting customers' critical information. Fireglass' industry-leading isolation technology helps customers battle zero-day attacks and other serious vulnerabilities, making it an essential element for protecting email, messaging and web browsing. It easily integrates with existing security solutions and across all forms of the endpoint including Windows, Mac, Android, iOS and all others including browser-enabled IoT devices. With Symantec's global scale, we're excited to bring this groundbreaking technology into the hands of more customers."
The transaction is subject to customary closing conditions, and is expected to close in the third calendar quarter of 2017. Symantec expects Fireglass' technology to be available to its customers and partners soon after the transaction closes. Financial terms of the transaction were not disclosed.

Latest posts by Jeff Edwards
(see all)