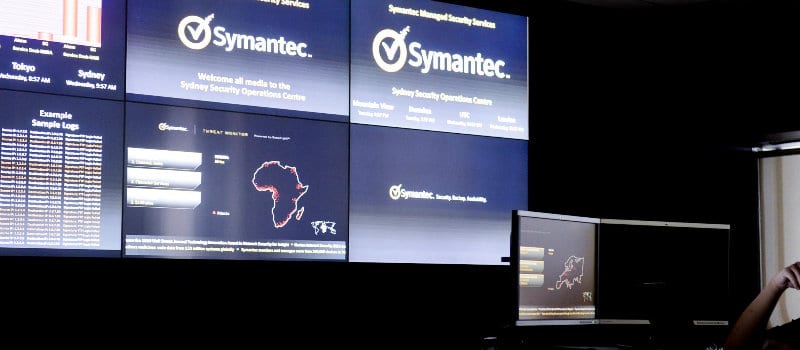 InfoSec giant Symantec has announced the latest upgrade to its endpoint security solution suite, the oddly-titled "Endpoint Security for the Cloud Generation" solution.
According to Symantec, this new product brings together deception technology, Mobile Threat Defense, Endpoint Detection and Response (EDR). The solution is built on the company's Symantec Endpoint Protection (SEP) platform, and delivers the aforementioned capabilities in a single agent. According to Symantec, the single agent model allows increased monitoring, while reducing operational complexity.
Additional partner solutions can be integrated with Symantec Endpoint Protection (SEP) and managed within Symantec's single agent through its integration framework.
"Our new endpoint solution is exactly what our customers have been asking for – best of breed capabilities, integrated into a single agent, to help them streamline, lower costs and effectively combat advanced threats, malware and ransomware," said Mike Fey, Symantec president and COO. "More importantly, these technologies are not simply integrated — they lead going toe-to-toe against their standalone counterparts in the industry. We call it Endpoint Security for the Cloud Generation and we are very proud to offer this level of advancement to our customers, completing another important milestone in our endpoint security strategy."
Key features of the new release include:
Deception at Scale –  Attackers can be led to a false environment, served up fake assets and information – essentially leading them on a "wild goose chase" – while the security team works to neutralize the attack.
Mobile Threat Defense through SEP Mobile – SEP Mobile delivers mobile threat defense, helping organizations protect both BYOD and corporate-owned devices, across modern mobile operating systems, including iOS and Android.
Endpoint Detection and Response – Symantec EDR Cloud enhances investigator productivity with pre-built incident response playbooks that bring the skills and best practices of experienced security analysts to any organization while lowering costs.
Signatureless Protection – SEP 14.1 applies advanced machine learning techniques and behavioral analysis to enable intensive protection that can be optimized for customer environments.
Symantec Endpoint Protection with Hardening – SEP Hardening prevents vulnerability exploits including zero-day attacks and mitigates damage from attacks by shielding and isolating suspicious and malicious activity targeted toward commonly used applications.

Latest posts by Jeff Edwards
(see all)