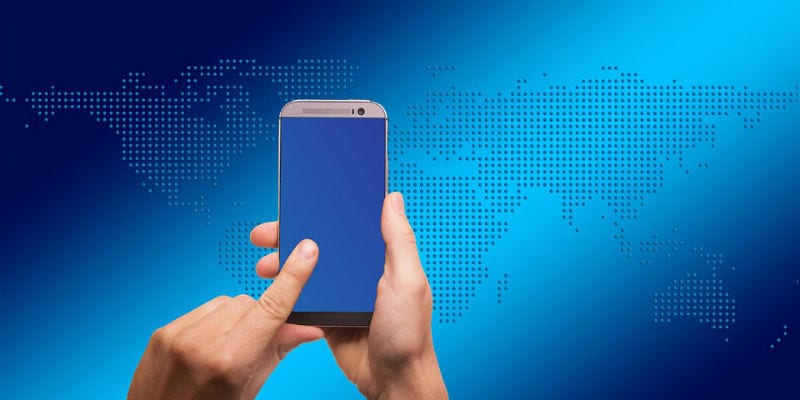 The endpoint protection platform (EPP) market occupies an odd place in current cybersecurity discourses. On the one hand, according to technology research giant Gartner, the endpoint protection market is mature. Solutions are, while not interchangeable, comparable on numerous agreed-upon capabilities and priorities.
Endpoint protection platforms exist for any given enterprise-level use-case. Innovations like endpoint detection and response (EDR) are generally quickly adopted by all vendors. Compared to identity management and SIEM, the end goal of endpoint protection is relatively simple. Furthermore, endpoint security solutions are adapting to the new cybersecurity paradigm, which emphasizes detection over prevention.
Yet, on the other hand, EPP is a market with its own challenges, evolutions, and trends. The need for prevention may have diminished but it is still a vital component of any cybersecurity portfolio. Your enterprise needs to stay up to date with the latest top trends in endpoint protection in order to pick the right solution, maintain it properly, and work with your solution rather than against it.
With that in mind, here are some of the top trends in endpoint protection you should keep in mind:   
Mobile Security Is Still A Huge Component
With the advent of bring-your-own-devices corporate culture, mobile security has become more essential than ever to your enterprise. It's so important Solutions Review even has a site dedicated entirely to it.
Mobile devices represent the nebulous nature of the modern enterprise IT perimeter. With so many devices connecting to your network, your endpoint protection platform has to provide both scalability and adaption. Additionally, mobile browsers and mobile applications can pose their own security challenges. According to a recent RSA study, those challenges are on the rise as they prove increasingly successful against businesses and users alike.
Our point is you can't think of your network as the computers in your office anymore. You and your endpoint protection platform need to think more holistically about your endpoints. Only by doing so can you ensure your employees' digital safety anywhere and at anytime.
Beware the Black Market
Among the top trends in endpoint protection, perhaps the hardest to wrap your head around is the one implying the enemy might be as reliant on their own solutions as you are on yours. Study after study show plenty of modern "hackers" are inexperienced; they may not even know anything about hacking. Instead, they have picked up malware, ransomware, or other hacking tools or services from the Dark Web. Sometimes these hacking software packages can be as low as $50 apiece.
At the same time, this can be seen as an encouragement for having a strong endpoint security solution and IT perimeter. After all, the inexperienced and the untrained will be more inclined to go after easier targets. If your enterprise is truly secured, you can deter attackers before they even put a hand to the keyboard.
Where will Machine Learning Go?
If any of the top trends in endpoint protection is provoking bated breath among experts, it would be machine learning. What will AI prove itself capable? Will it relieve the cybersecurity talent shortage, or mitigate it? Can an AI truly learn to recognize threats and prevent or remove them with minimal human intervention? Will it create new security gaps instead as it fails to account for certain kinds of data inputs or visibility needs? Experts heatedly debate what can be expected of it and how long until the technology reaches full maturity.  
Only in time will the answers to these questions become apparent. In the meantime, however, machine learning is certainly worth your time and attention to see how it can benefit your enterprise IT security team and their needs.
New Attack Vectors and Forms
Of course, no discussion of the top trends in endpoint protection would be complete without mentioning how endpoint security must evolve with the times. And unfortunately "the times" are currently defined by the hackers.
With the IoT (Internet of Things) hackers have found a plethora of new attack vectors to enter your enterprise's network, steal your data, and disrupt your business. They can take industrial manufacturing devices hostage, slip into your financial databases through automated fish tanks, and snatch Wi-Fi encryption keys from automated kettles. Your endpoint protection platform has to be prepared to stop these kinds of attacks before they happen.
Furthermore, endpoint protection platforms must be ready to stop new kinds of attack, including the dreaded fileless malware attack. The traditional forms of malware are falling by the wayside as fileless malware proves more successful.
Your endpoint security needs to match your foes. No way around it. If you don't think your current solution is up to the task, then you need to switch before your enterprise becomes another statistic.
Other Resources: 
By the Numbers: Armor's Black Market Report: A Look Inside the Dark Web
Gartner's 2018 Magic Quadrant for Endpoint Protection Platforms (EPP): What's Changed?
4 Tips For Endpoint Security Solutions (That Everyone Forgets)
Endpoint Security Advice for the CISO on the Go!
Endpoint Security vs Legacy Antivirus: What's the Difference?
Comparing the Top Endpoint Security Vendors — Solutions Review
Answering the Top 4 Enterprise Endpoint Security Questions
Endpoint Detection and Response (EDR): The Way of the Future?
What Can We Expect for the Future of Endpoint Security?
Six Endpoint Security Vendors to Watch in 2018
The 25 Best Endpoint Security Platforms and Tools of 2018

Latest posts by Ben Canner
(see all)