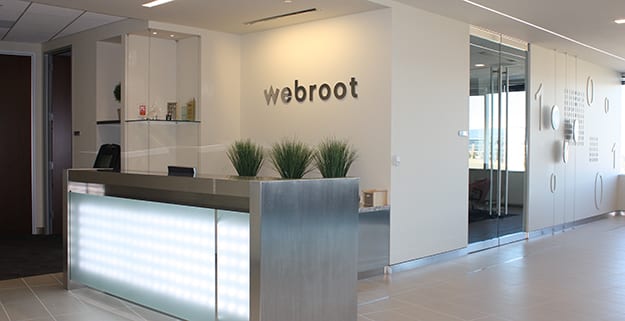 Next-generation endpoint security and cloud-based collective threat intelligence provider Webroot has announced a partnership with Kaseya, the provider of a remote monitoring, and management (RMM) platform.
Webroot SecureAnywhere® Business Endpoint Protection and Kaseya's VSA platform are now engineered together to enable enterprises and managed service providers (MSPs) to "deliver next-generation endpoint security in a single, unified solution that provides powerful protection and is easy to deploy and manage," according to a release.
Don't Get Hacked. 
Compare Top Endpoint Security Providers with the 2016 Endpoint Security Buyer's Guide.
24 Vendor Profiles and Capabilities References
10 Top Questions for Buyer's
Complete Market Overview
Download
"We're very pleased to be partnering with Kaseya," said Charlie Tomeo, vice president of channel and technical sales at Webroot. "Kaseya's industry-leading service platform has fostered a loyal and rapidly growing following within the enterprise and MSP communities. These customers recognize that endpoint security is challenging today and that they need next generation defenses to protect their users and their company data from cyberattacks. With Webroot's proven next-generation endpoint protection, both internal security teams and external managed services organizations will be able to offer better protection and performance, and also increase operating margins by significantly reducing the complexities and inefficiencies associated with managing a traditional security solution."
The integration of Webroot SecureAnywhere Business Endpoint Protection with Kaseya VSA was developed with support from Greater Intell, a mobile applications, systems management software, and cloud systems developer. The combination integrates the cloud-driven protection features of Webroot into the Kaseya VSA platform.
The cloud-based Webroot management console requires no on-premises servers, and endpoints can, therefore, be managed and remediated remotely from any location. The Webroot agent can be installed remotely on a managed endpoint quickly, which should limit obstruction to end-user productivity, and shorten the time required to deploy a new security solution significantly. Webroot also features unique journaling and rollback remediation capabilities.
"I'm so pleased to see Kaseya's Technology Alliance Partners, such as Webroot and Greater Intell, developing innovative and helpful solutions that extend the value of Kaseya for our thousands of customers worldwide," said Fred Voccola, CEO of Kaseya. "Here at Kaseya, we are all about providing the best customer experience possible and supporting a world-class partner ecosystem is a big part of that. We're proud to have a leading partner program that creates great benefit to our customers, and that demonstrates our commitment to not only helping our customers to succeed but our partners as well."

Latest posts by Jeff Edwards
(see all)