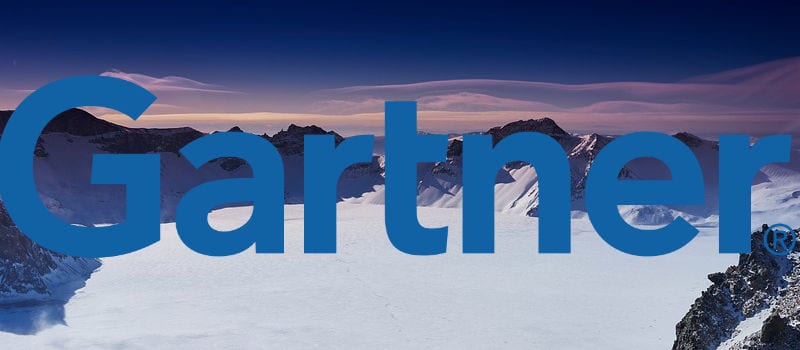 Worldwide security software revenue totaled $22.1 billion in 2015, a 3.7 percent increase in from 2014, according to new research recently released by Gartner, but that doesn't mean the report was good news for everyone.
Gartner's report includes some troubling figures for the five largest security software vendors (Symantec, Intel, IBM, Trend Micro and EMC). Despite making up  over a third of the total market share (37.6 percent), the 'big five' experienced a collective decline of 4.2 percent. Meanwhile, other software security companies experienced a healthy growth of 9.2 percent.
Don't Get Hacked. 
Compare Top Endpoint Security Providers with the 2016 Endpoint Security Buyer's Guide.
24 Vendor Profiles and Capabilities References
10 Top Questions for Buyer's
Complete Market Overview
Download
In particular, Symantec suffered  a sharp decline in revenue and shrinking growth.  The endpoint protection provider held on to the number one position but had its third consecutive year of revenue decline in the past three years. Symantec's security software revenue dropped 6.2 percent to $3.4 billion, in 2015, largely due to its concentration on the declining Endpoint protection market. 74 percent of Symantec's revenue in 2015 came from consumer and endpoint protection products and services, which fell 7 percent in revenue from 2014.
Intel's security revenues also suffered, with revenues falling 4.1 percent in 2015, to $1.75 billion.
"The below-market growth seen by these large vendors with complex product portfolios is in contrast to the market growth and disruption being introduced by smaller, more specialized security software vendors," said Sid Deshpande, principal research analyst at Gartner.
IBM was the only one of the 'big five' to see security software revenue growth in 2015, with  2.5 percent growth to a total of $1.45 billion in 2015.
This growth is largely driven by the strong performance of IBM's QRadar SIEM solution, and by the company's large managed services division.
Security information and event management (SIEM) was the fastest-growing segment of the global security software market in 2015, with a remarkable 15.8 percent growth over 2014.
As evidenced in Gartner's SIEM Magic Quadrant and critical capabilities reports, IBM has maintained its position as a leader of the pack in the SIEM market, even while smaller, more agile companies nip at its heels.
IBM's QRadar solution has earned Gartner's praise for its ability to "support a wide set of threat management and compliance use cases for modest as well as large-scale deployments.

Latest posts by Jeff Edwards
(see all)