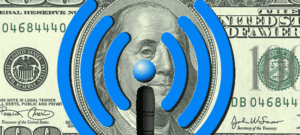 Growth in the overall Enterprise WLAN solutions market, at 6% year over year in the second quarter of 2014, is being driven by a massive increase in adoption of 802.11ac solutions, according to Dell'Oro Group, "the trusted source for market information about the networking, IT, and telecommunications industries" according to its website and MarketWatch. The results mirror what Dell'Oro has forecast for the Enterprise WLAN market previously.Revenues from Enterprise-scale 802.11ac WLAN solutions doubled in the second quarter from the first quarter according to Chris DePuy, VP of WLAN Research at Dell'Oro.
DePuy also broke down the market revenue by company. Cisco continued from the first quarter to have over 50% of 802.11ac Enterprise WLAN marketshare, in fact increasing its share to 54% in the second quarter from 50.2% in the first. Aruba increased its share to 20% in the second quarter, up from 12.2% in the first. Aerohive, Meru and Xirrus were in a "dead heat" for third place. While Ruckus appears to have fallen out of third place since the first quarter in overall overall 802.11ac revenue, the report still named Ruckus as one of the top three vendors in outdoor mesh enterprise 802.11ac solutions, along with Cisco and Aruba. Nevertheless, it appears that Cisco and Aruba are increasing their stranglehold over this rapidly expanding market to the detriment of their competitors.
DePuy also noted that the enterprise-level market is upgrading to 802.11ac faster than the Small Office/Home Office (SOHO) market, which should make sense given the generally higher levels of cash available at larger companies vs smaller shops with less cash on hand to fund upgrades.
That said, with the release of the iPhone 6 on September 9, which is also likely to have 802.11ac capability, we can expect a further uptick in demand for 802.11ac speeds, and hence, demand for and implementation of 802.11ac networks, even for small offices and home networks.
For the MarketWatch press release, click here.
To access Dell'Oro's Quarterly Report directly, click here.