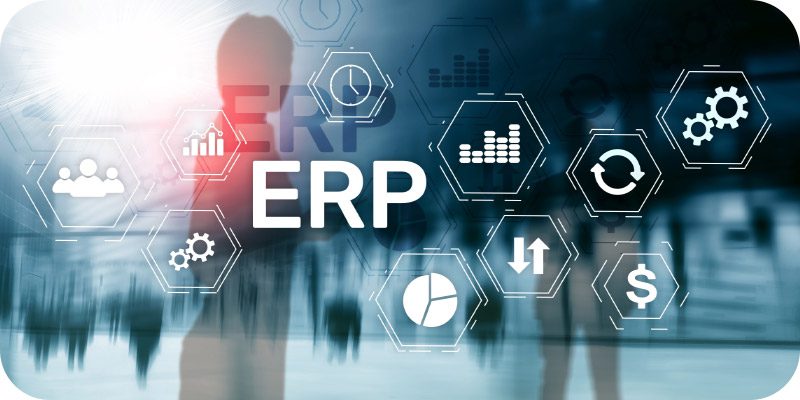 In layman's terms, Enterprise Resource Planning (ERP) is the integrated management of core business processes, often in real-time and mediated by software and technology. Utilizing an ERP software solution can help benefit your company or organization in ways you wouldn't even imagine, however, as technology evolves and becomes more advanced, so does the ERP landscape.
According to the Nucleus Research 2017 Value Matrix for ERP, demand for industry-specific tools is helping to accelerate this change in the landscape, and verticalization has emerged as a key differentiator. Expanding from a more traditional, 'one-size-fits-all' model of cloud deployments to industry-specific solutions is improving vendor value propositions. Vendors who are unable to bring the flexibility customers require to their cloud offerings are beginning to fall behind, as industry best practices are no longer reserved for on-premise legacy systems.
Furthermore. ERP software has started becoming less about on-premise solutions and more about cloud platforms and Artificial Intelligence (AI). Patrick Thibodeau, a technology writer who covers Internet of Things (IoT), enterprise applications, outsourcing, government IT policies, data centers and IT workforce issues for Computerworld, reports that ERP vendors are aiming many of their advances in business analytics, big data and AI at their cloud platforms instead of on-premise systems.
Seeing a Change
Chatbots, for example, now use texting and voice in human-like conversational formats to interface with applications. They have begun to gain AI capabilities and could fundamentally change how people interact with computers. The most advanced chatbox technology is being designed for cloud based environments, not traditional on-premise ERP systems. This is leading the big ERP vendors are cautiously nudging their on-premise users to the cloud.
"The capabilities of on-premise simply cannot keep pace with cloud-based options," said Yvette Cameron, senior vice president of strategy and corporate development at SAP SuccessFactors, a provider of human capital management services. On-premises customers are "going to feel left behind over time."
This rings true even in federal agencies. According to Thibodeau, some have been shifting productivity, collaboration and infrastructure services to cloud environments provided by Microsoft, Google, Amazon and other vendors. By doing so, it could allow agencies to consider new vendor options as well.
---
Looking for more information about ERP systems? Download our free buyers guide, where you can find the top ERP software vendors, snippets about their highest ranking ERP solutions and products, plus the top 10 questions and tips to ask yourself and software vendor before purchasing!
And don't forget to follow us on Twitter, Facebook and LinkedIn for all the latest in the ERP space!

Latest posts by Elizabeth Quirk
(see all)