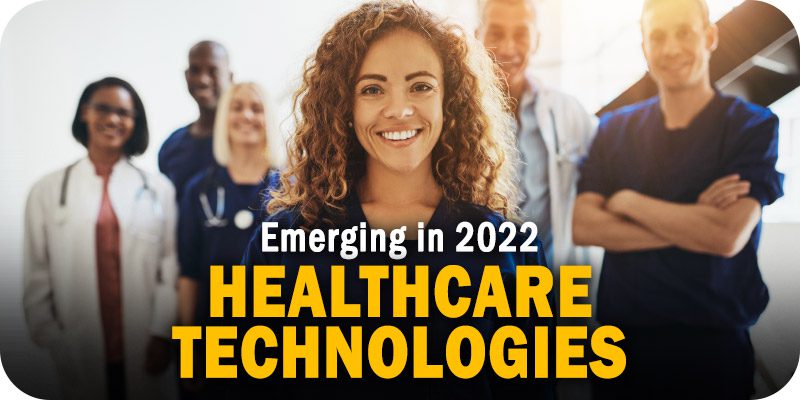 As part of Solutions Review's Premium Content Series—a collection of contributed columns written by industry experts in maturing software categories—Rahul Varshneya, the founder and President of custom healthcare software development company Arkenea, shares some insights on the new and emerging technologies making ripples in the healthcare industry.

Technology plays a vital role in developing drugs and vaccines and helps people live healthier. The healthcare sector consistently introduces emerging technologies to fight illnesses and eliminate fatal diseases. For example, a wide range of new applications provided the health tech industry with a surge and increased spending to around 19.7 percent of US GDP in 2020, and it's still growing. The rise in technological innovations is changing the way healthcare is delivered. Here is a look at some of the leading and emerging technologies in the healthcare industry.
---
1. ERP (Enterprise Resource Planning)
Enterprise Resource Planning solutions manage an organization's supply chain, finances, operations, reporting, commerce, human resources, and manufacturing activities. When used in the healthcare industry, ERP solutions can help streamline information through laboratory systems, pharmacy, radiology, communication systems, image archiving, and EMRs (Electronic Medical Records). This makes it easier for decision-makers to have all the information to improve outcomes. 
Hospitals and clinics store massive data for business processes and patient diagnosis. Incorporating ERP into those processes can maximize data confidentiality and protection and make it easier for users to update their information in the system. Enterprise Resource Planning software can also help physicians acquire remote access to reports and resources of patients. Additionally, automated and advanced software is capable of scheduling future medical procedures and tests, enhancing and streamlining patient care.
ERP is designed to assess and calculate operational efficiency, which helps facilitate business knowledge and streamline how healthcare businesses like pharmaceutical and hospital chains identify areas for improvement and develop business plans to make those improvements happen.
2. Metaverse
The announcement of the metaverse opened up a wealth of new opportunities in several industries, healthcare included. Though still in its prime stage, the metaverse is anticipated to provide a diverse range of applications in the medical field.
For example, it can help surgeons overcome obstacles by equipping them with advanced AR, VR< and AI technologies that reduce or eliminate clinical setting limitations and offer an enhanced resolution to the devices used in the industry. Surgeons can also improve the creation of surgical interfaces in a computer-developed space, like the one promised by the metaverse, and use it to get better signals during complicated surgeries. 
Secondly, the metaverse has the potential to help professionals treat mental health issues. It allows psychologists and psychiatrists to treat varied mental problems such as PTSD, phobias, delusions, anxiety disorders, or hallucinations with interactive technology that provides a space for virtual therapies.
Finally, metaverse technology can play a vital role in medical training for staff and students. A virtual space helps to create a learning atmosphere for students. With these virtual settings, students can examine the anatomy of a body in great detail. By teaching the metaverse in medical education, students can participate in projects, solve problems, enhance creativity, and build a learning community from their houses.
3. 3D Bioprinting
The overall outlook for 3D bioprinting is anticipated to be $6.08 billion by 2027 and includes services, materials, hardware, and software. 3D bioprinting helps ameliorate treatment, understand patients better, and enhance efficiency in the OR (Operating Room). 3D bioprinting allows specialists to create medals using CT and MRI scans to help surgeons plan an effective surgery. These emerging technologies reduce the time spent in the OR, ensure fast post-op recovery, and generally support better outcomes. 
Hospitals are preparing in-house 3D models due to the low costs of 3D printers and the availability of CAD/CAM software. For instance, Rady Children's Hospital developed a 3D Innovations Laboratory for printing models such as hearts, airways, and bones. With 3D printing, designers can make implants for the spine, knees, or hips, while personalized 3D implants offer flexible solutions for complex orthopedic cases and create more opportunities in the coming years. 
For dentistry, 3D printing is utilized for manufacturing surgical guides, dentures, bridge models, and clear aligners. Further, 3D printing can simplify drug administration with 3D printing pills. For example, Polypill is made for patients who suffer from several diseases. 3D printing pills manage interactions and medication dosage for treating health conditions, thus eliminating the need for close monitoring and scheduling.  
4. Nanomedicine
Nanomedicine involves the usage of nanomaterials as agents for functional and anatomical imaging. Nanomaterials help visualize the human body and guide clinicians to segregate healthy tissues from diseased ones for adequate treatments. Nanomaterials are used to detect cells, molecules, and tissues of the human body. In diagnosis, the role of nanoparticles is to identify biological molecules in the bodily fluids that impact a person's health. 
The nanoparticles behave like transducers and are coated with ligands for biorecognition of biological fluids for in vitro application. Furthermore, nanoparticles are designed to treat major diseases, one of which is cancer. Regulatory agencies have approved nanoparticles for treating cancer as they show fewer adverse conditions than drugs. The cancer treatment involves five steps named CAPIR—circulation in blood, accumulation and penetration in the tumor, cellular internalization, and intracellular drug release. The efficiency in these five steps determines the effect of nanomedicine.
Further, nanoparticles are designed to stay clear of immune responses and avert non-specific uptake in cells. Nanomedicines are capable of treating neurodegenerative, infectious, and cardiovascular diseases. Implementing nanomaterials with essential features is used for tissue engineering and is a means to achieve performance.    
5. Simulated Technology
Medical simulation technology changes the way healthcare professionals deal with real-life situations. Simulation is used to prepare an event before it happens because testing, in reality, is expensive. Simulation technology benefits training, education, and evaluation in varied medical fields in the same way that simulated medications help practice streamline the packaging of oral medicines, patches, and vials. These are used to practice administration and dosage techniques, thus decreasing errors. Another application of simulators is to help medical staff and students study medical conditions and emergencies such as baby delivery or severe burns. 
The health tech industry is massive and is anticipated to grow with the population. Varied benefits of using technologies such as data security, better care and outcome, privacy, and ease of access are currently driving the health tech sector. This market is estimated to rise significantly in the coming years as well.
---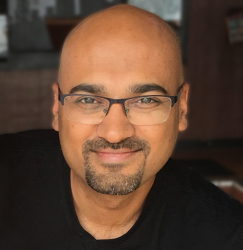 Latest posts by Rahul Varshneya
(see all)