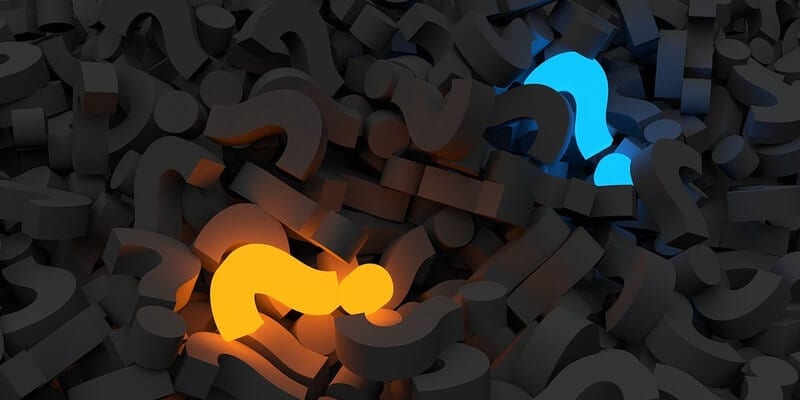 When you search for Enterprise Resource Planning (ERP) software there are a plethora of options. Sometimes too many, so the process of choosing the right one can quickly get overwhelming. Some are offered via the cloud, other are on-premise. Some solutions are priced per user, others are a one-time fee. With so many options available today, how are you supposed to filter between all the choices in order to get one right for you and your business? Thats where Frequently Asked Questions (FAQ's) about tERP software some in handy.
Don't worry, we're here to help. Below are some of the most frequently asked questions (FAQ's) about ERP software to help you in the selection process. We've also created a variety of buyer resources and articles to speed the evaluation of ERP solutions. In our ERP Buyer's Guide, we offer readers a full ERP market overview. This includes company and product profiles and best use cases for the top-24 providers, ten questions for prospective ERP buyers, and our bottom line analysis.
What is ERP software?
ERP refers to the systems and software packages used by organizations to manage day-to-day business activities, such as accounting, procurement, project management, sales, and manufacturing and distribution operations. In order to fully understand ERP, it helps to take a step back and consider all the processes required to manage a business – which is a lot. These processes include anything from Customer Relationship Management (CRM), order management, inventory management, labor management, HR, accounting and finance, etc.
ERP systems tie together and define a plethora of these business processes, and enable the flow of data between them. By collecting an organization's shared transactional data from multiple sources, ERP systems eliminate data duplication and provide data integrity with a "single source of truth." Today, ERP systems are critical for managing thousands of businesses of all sizes and in all industries.
What are some common ERP features?
Towards the beginning, when ERP systems first came into the market, these systems were primarily designed for inventory management. Today, however, ERP systems are used to automate back-office tasks and streamline cross-departmental workflows. The modern ERP system has extended well beyond its original functions and now comprises of a full suite of integrated components that provide modern businesses with the tools necessary for streamlining operations. All of these components can become a bit confusing, especially if you're not well acquainted with the software. This article, here, sheds more light on the common features and key components of any ERP system.

Latest posts by Elizabeth Quirk
(see all)