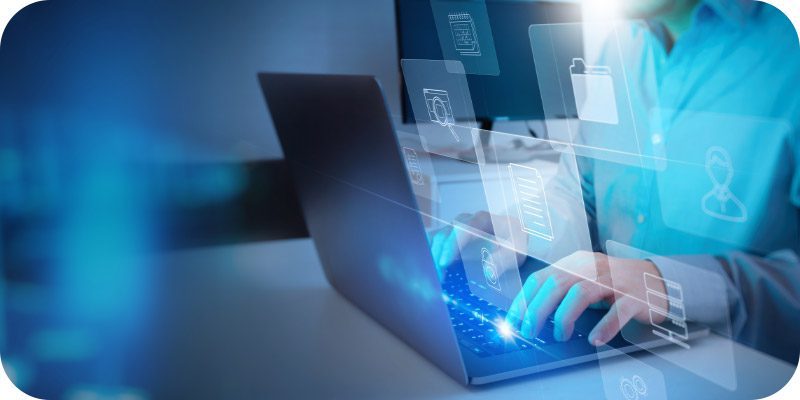 This blog post was written with input and expert knowledge from the following four members of United VARs: Bob Atkinson, Managing Director, InCloud Solutions, United VARs Member in the UK, Tankler Wang, VP Service, Acloudear, United VARs Member in China, Tomas Fertig, CEO Seidor, United VARs Member in the USA, Thomas Kramer, Head of ByD Implementation, B4B Solutions, United VARs Member in Austria and Germany.
The United VARs alliance specializes in delivering global projects and two-tier strategies all over the world via its 50 member companies. We work together to deliver first-class global implementations making us the ideal choice for your project. United VARs offers international coverage and local support at a lower cost than the big consulting companies.
Two-Tier Approach
What happens to a company's business technology when it starts to acquire new businesses and expand? Typically, growing companies try to integrate all of their new subsidiaries, business areas, and regions into one all-encompassing ERP. But is that the smartest way to integrate new operations and get them adding value quickly?
"Smaller subsidiaries, often don't need the complexity and functional depth of the headquarters systems" says Thomas Kramer, Head of SAP Business By Design Implementation at B4B Solutions , in Germany. He believes small subsidiaries might actually be overwhelmed by the so-called Tier-1 systems in terms of both complexity and costs. However, more often than not a tier-1 ERP system is considered essential for reporting to headquarters, making it look like the only viable solution across the board.
But there is another option – a quick to value cloud-based alternative that could be the answer to many a prayer – a two-tier strategy that leverages the strong capabilities of a lighter cloud based ERP, SAP Business ByDesign.
What do we mean by a two-tier approach? This is when two ERP systems are operated simultaneously and integrated with each other. The result is that you can use the robust, comprehensive ERP system at the corporate level (tier one) while keeping the more flexible, agile, and cost-effective solution at the subsidiary level (tier two).
Advantages
Fast Integration: According to Tomas Fertig, CEO of Seidor (USA), a Cloud ERP like SAP Business ByDesign or S/4HANA Public Cloud can be implemented and customized in half the time compared with a one-tier solution of the same scope.
Increased Customization and Simplicity: Tier 2 solution SAP Business ByDesign can be simplified and reduced to just the processes required by the end users ie to the core data, functions, and processes they need to do their jobs. This simplified ERP gives them more flexibility for the same budget compared to a customized version of the existing corporate ERP.
Value for Money: Flexibility is not the only thing that is enhanced by having a two-tier strategy. You also get more bang for your buck according to Bob Atkinson, Managing Director of In Cloud Solutions (UK): "You can do two to three times as much in the same time compared with your existing ECC solution, due to the predetermined processes you get in something like Business ByDesign."
Simple and Cost-Efficient Implementation: The two-tier strategy often saves time and cuts costs compared to the one-tier approach. Tankler Wang, VP Service from Acloudear in China said this is often the case because subsidiaries can re-use the solution templates defined by headquarters when rolling out the new solution. Then the focus can fall onto other work like specific country localizations.
Avoiding Complication: Many subsidiaries forced to try and work within a one tier corporate solution get overwhelmed by complexity and start to implement their own ERP systems – they crave something less complex, cheaper and more suitable to their needs. However, the up-shot is usually more administration, updates, and requests for support, along with the need to purchase and integrate yet more tools. You can bet none of this was initially costed into the project! Using sleeker and simpler solutions at the tier two level (such as SAP Business ByDesign or S/4HANA Cloud ERP) makes S4 HANA driven group subsidiaries more efficient, and transparent. Meanwhile at the subsidiary level the Cloud ERP is flexible and highly customizable eg (forms, tax conformity, etc.) while running on the corporate database of the tier one solution (sourcing and distribution of Global Stock for example).
Final Thoughts
When implementing ERP, value for money is a vital issue for customers. That is why it is great news that the two tier solution provides two to three times more value for the same budget – giving customers exactly what they need while cutting costs.
---
Looking for more? Download our ERP buyers guide for free to compare the top-24 products available on the market with full page vendor profiles. The guide includes four key capabilities to look for in an ERP solution, plus 10 questions to ask the software provider before purchasing. It's the perfect resource for anyone looking to find right ERP for their business/organization.
And don't forget to follow us on Twitter, Facebook and LinkedIn for all the latest in the ERP space!

Latest posts by Elizabeth Quirk
(see all)