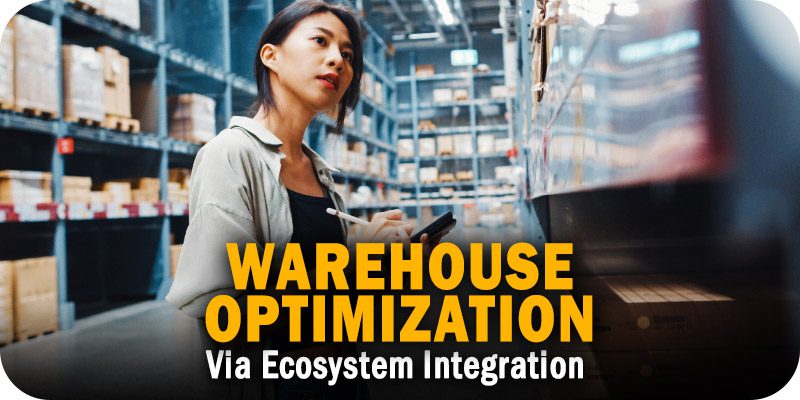 As part of Solutions Review's Expert Insights Series—a collection of contributed articles written by industry experts in enterprise software categories—Frank Kenney, the Director of Industry Strategy at Cleo, explains how warehouse optimization via ecosystem integrations can be the key to improving retail profits in 2023.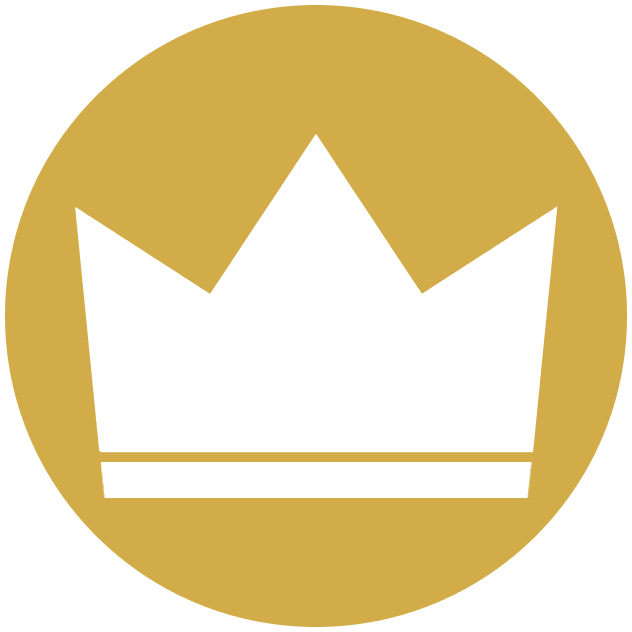 As logistics and production challenges seem to emerge on a weekly, or sometimes daily, basis, it can be difficult for supply chain-oriented businesses to determine how to address industry-wide problems proactively. This is especially true when organizations have limited IT budgets and attempt to assess the ROI of various technologies and solutions. Solving one key challenge through IT investment could be the most significant indicator of success for retail, wholesale, and manufacturing companies. Analyzing consumer purchasing data, macroeconomic trends, and the cost of product storage leads to the conclusion that warehouse optimization is the ultimate key to success in 2023.
The Case for Warehouse Optimization
According to the Consumer Price Index, consumer prices are expected to increase again in 2023. While freight rates have decreased since their peak mid-pandemic, the cost of storage is up by 4.8 percent on average across the US. At the same time, while the inflation rate is dropping, increased prices show that cost is more important to consumers than experience. Knowing this, success in 2023 will be determined by how quickly companies can move products out of storage.
In addition to cost benefits for the company, customers will prioritize businesses that more efficiently and effectively integrate and collaborate with warehouse operations due to the enormous benefits of doing so. The overall fulfillment model will largely determine the pricing of goods in 2023: the cost of storage, the location of warehouses, and the availability of intermodal transportation—rather than being determined by the quality and source of materials. This means getting rid of centralized inventories—especially those stored by third parties—and moving them out to retail locations or consumers is critical to competitive pricing. Some retailers have recently recognized this and are partnering with shipping and warehouse companies to offer small business customers greater visibility into warehouse availability and transportation.
Establishing and enabling visibility into warehouse operations allows the company to manage warehouse products and materials. Once companies possess that visibility, they can strategize procurement and logistics operations based on warehouse information to ensure products are moved out of storage faster—reducing the cost of storage and improving efficiency by avoiding waste caused by degradation, contamination, or expired goods.
Deploying Warehouse Optimizing Integration Technology
In 2023, 80 percent of supply chain-oriented businesses are allocating budget increases of 10 percent or more to invest in supply chain technology. Companies are looking for technology solutions that enable greater control over supply chain processes, an essential aspect of which is inventory management. Businesses recognize that this loss of control and a lack of visibility into supply chain operations directly impact the bottom line. Integration technology is critical to enabling greater visibility, control, and revenue generation. In fact, 99 percent of companies report revenue losses due to integration issues.  
Retailers and supply chain businesses can ensure success in 2023 by enabling visibility into and better control of storage and shipping operations through ecosystem integration technology. Modern, any-to-any ecosystem integration platforms provide a comprehensive view across enterprise operations by enabling data to flow between IT systems.
This connects an enterprise's core business systems—breaking down data silos and ensuring accurate information sharing—and relates to customer and partner business systems. This creates ecosystem integration: A constant flow of real-time data across the entire supply chain, ensuring that all concerned parties are operating with the latest updates and working together toward the common goal of supply chain success.
An ecosystem integration approach to supply chain management optimizes competitive pricing and agility by enabling greater collaboration and control of warehouse and storage operations. For example, consider a manufacturer or retailer that sells products directly to consumers through e-commerce platforms and brick-and-mortar store locations but works with sub-retailer partners to move products. An ecosystem integration platform ensures that e-commerce platforms, brick-and-mortar store systems, and sub-retailers have the same visibility into warehouse stock levels.
If a sub-retailer sells out of their products, they can immediately check the system to see if more are available at the warehouse or if a new order must be placed with the manufacturer. On the other hand, the correct inventory level will be reflected when a customer goes to Amazon to order the product—avoiding missed opportunities for business from faulty "out of stock" notifications on the website.
Enabling Visibility into The Future of Warehouse Optimization
Visibility is the first step to a governed fulfillment process and a critical step toward true supply chain convergence. Companies can achieve that visibility without upending their IT landscape or entering costly partnerships with significant logistics providers by deploying any-to-any ecosystem integration technology to connect core systems with their partners' and customers' business systems. This approach optimizes warehouse storage and product pricing. It makes businesses more attractive to new business partners who want smoother operations and more automated processes—ultimately creating more opportunities for business across the supply chain.
---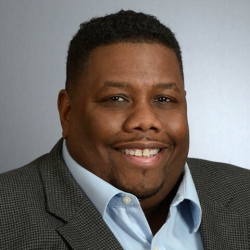 Latest posts by Frank Kenney
(see all)