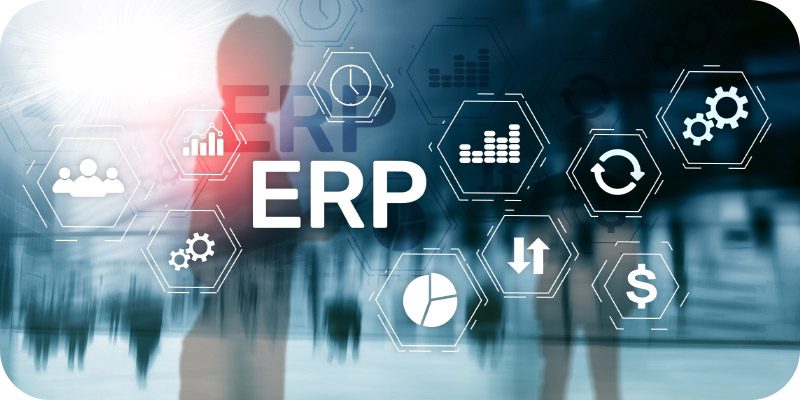 Enterprise Resource Planning (ERP) software focuses on streamlining business processes by enabling seamless communication and coordination between each separated department of an organization. ERP systems can facilitate the connections between supply chain management and inventory monitoring, or between and organization and its customers. In this way, ERP systems tie together and define a plethora of business processes to enable the flow of data between them. By collecting an organization's shared transactional data from multiple sources, ERP systems eliminate data duplication and provide data integrity with a "single source of truth."
Shoptech Software has been providing manufacturing ERP software for make to order manufacturers since 1984. Over the years, Shoptech has forged strategic alliances with business partners, garnered recognition in business and shop trade magazines, and gained a reputation as an industry leader of the technological innovations that best serve the many job shop markets. The E2 Shop System and the E2 Manufacturing System continue to be the most comprehensive ERP packages on the market, while building Shoptech Software into a company that now has thousands of customers and five offices across North America.
In an attempt to bring you the best content within leading enterprise technology categories, Solutions Review editors search the web high and low on a daily basis for insights that can have real impact and help you to move the needle. A blog post from Shoptech titled, "Top 5 Reasons to Purchase an ERP System," written by Paul Ventura, VP Marketing, got us thinking about the benefits manufacturers can see almost right away after deploying an ERP solution.
360-degree view of business operations
There's always a possibility that a customer may need to make a change in their order, and since you can never say no to a client, you have to improvise and figure out how to make the necessary changes AND make the original delivery date. Ventura mentions that with an ERP system, client changes won't be as stressful because of the 360 degree view into your business —  sales, customer service, planning, accounting, production, distribution, HR — they're all integrated and data is shared across all levels, all relevant departments are notified when the schedule or product changes.
"If it's a change in delivery date, production queues are modified, distribution knows delivery will shift, accounting knows payment terms will change and HR will know if overtime is needed and can adjust payroll. Not only will your company be more agile, you may even gain other customers based on your competitors not making those changes so easily," adds Ventura.
Improved customer service
ERP systems usually tend to come with some sort of Customer Relationship Management (CRM) application, along with sales, financials, and other front-office functions. The CRM function of an ERP is extremely important, since the main way a business stays competitive and "in the game" is obtaining returning customers – which results in profitability. For instance, sales and customer service department employees can communicate with customers better and improve relationships with them through faster, more accurate access to customers' information and history that an ERP system provides.
Simple estimating and quoting
Ventura writes, "Imagine having all the costs associated with producing a job called up with the click of a button. That's what a good ERP software system can do. You'll produce more accurate estimates that you can deliver quicker than your competitors with no wasted time or loss of revenue. Not only will you have confidence that your costs are covered, with an ERP system you'll also be able to know if that customer comes back, whether the product was returned and why and if customer service had any feedback or complaints from the client."
Real-time info
One immediate impact of implementing an ERP solution is the systematic and uniform flow of business data and information across all departments in an organization. Being provided this real-time information allows you to make better business decisions and ensures you that all the information and data is completely up to date and precise. Many business organizations get a step ahead in real-time analysis with complete access to standardized and reliable data.
Increased productivity
A considerable number of businesses experience remarkable enhancements in their efficiency and overall productivity with investments on ERP solutions. An ERP system can help eliminate repetition in business processes and tedious manual tasks, as well as improving efforts following the implementation of an ERP software – which saves employees valuable time. This, plus so much more, allows them to focus better on other areas of business operations or processes that need improvement.
The E2 Shop System is designed for job shops and make to order manufacturers, while E2 Manufacturing is designed for the highly repetitive manufacturer. The E2 Shop System is available in an on-premise model or a SaaS model, which is hosted on a cloud, instead of in the shop. We encourage you to read Ventura's article in full here for more benefits of purchasing an ERP system.
---
Looking for more? Download our ERP buyers guide for free and compare the top-24 products available on the market with full page vendor profiles. The guide includes four key capabilities to look for in an ERP solution, plus five questions to ask yourself and five questions to ask the software provider before purchasing. It's the perfect resource for anyone looking to find right ERP for their business/organization.
And don't forget to follow us on Twitter, Facebook and LinkedIn for all the latest in the ERP space!

Latest posts by Elizabeth Quirk
(see all)