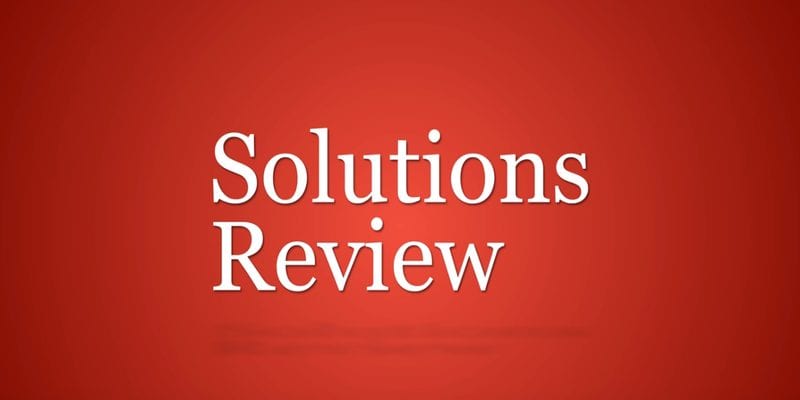 Solutions Review, enterprise technology and business software review site, is proud to release an all new resource for comparing Enterprise Resource Planning (ERP), the ERP Buyer's Guide. Solutions Review has developed this guide to assist buyers in search of the best possible tool to fit the needs of their organization. This resource features 5 important questions to ask during the buying process, key capabilities to be on the lookout for, and full, one-page vendor profiles that provide a solution overview, three key features, contact information and our own 'Bottom Line' analysis.
Top providers highlighted include: Oracle, SAP, Microsoft, Epicor Software and Acumatica.
ERP software focuses on streamlining business processes by enabling seamless communication and coordination between each separated department of an organization. These systems can facilitate the connections between supply chain management and inventory monitoring, or between and organization and its customers. In this way, ERP systems tie together and define a plethora of business processes to enable the flow of data between them. By collecting an organization's shared transactional data from multiple sources, ERP systems eliminate data duplication and provide data integrity with a "single source of truth."
They act as business process management software that manages and integrates a company's financials, supply chain, operations, reporting, manufacturing, and human resource activities. Today, ERP systems are critical for managing thousands of businesses of all sizes and in all industries.
One immediate impact of implementing an ERP solution is the systematic and uniform flow of business data and information across all departments in an organization. Being provided this real-time information allows you to make better business decisions and ensures you that all the information and data is completely up to date and precise. Many business organizations get a step ahead in real-time analysis with complete access to standardized and reliable data.
A considerable number of businesses experience remarkable enhancements in their efficiency and overall productivity with investments on ERP solutions. An ERP system can help eliminate repetition in business processes and tedious manual tasks, as well as improving efforts following the implementation of an ERP software – which saves employees valuable time. This, plus so much more, allows them to focus better on other areas of business operations or processes that need improvement.
Download the latest ERP Buyer's Guide.
---
About Solutions Review
Solutions Review is a collection of technology news sites that aggregates, curates, and creates the best content within leading technology categories. Solutions Review's mission is to connect buyers of enterprise technology with the best solution sellers. Over the past four years, Solutions Review has launched more than ten technology buyer's guide sites in categories ranging from cybersecurity to wireless 802.11, as well as mobility management, business intelligence and data analytics, data integration, business process management, ERP, and cloud platforms.
Don't forget to follow us on Twitter, LinkedIn and Facebook for all the latest in Work Tech!

Latest posts by Elizabeth Quirk
(see all)