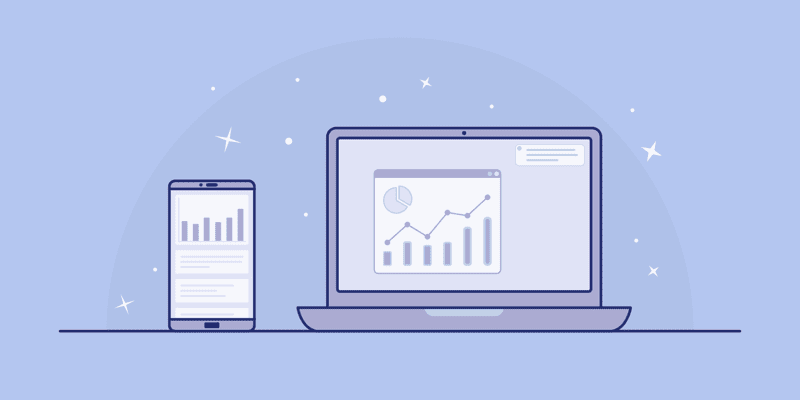 The new year has brought about many new trends, expectations and software options in the digital era. Today, companies have more options to consider before adopting a new Enterprise Resource Planning (ERP) system. In an attempt to bring you the best content within the ERP space, Solutions Review editors search the web high and low on a daily basis for insights that can have a real impact and help you move the needle.
In a recent article posted by ERPNews titled, "ERP Trends Forecasts for 2017," available here, authors have listen some of the most popular trends you can expect to see with ERP software in 2017. We've read the article and pulled out the five most popular trends you can expect to see.
1. Internet of Things (IoT)
With the arrival of 2017, companies have many new and different ERP solutions with a plethora of integration tools to choose from. The IoT will also open new doors and increase the potential growth of all kinds of companies. A network of connected devices will allow customers to gain an insight into their products and problems, and with the support of sensors and devices, all connected together, companies will be aware of a possible malfunction. Moreover, IoT will help companies to learn about customer behavior by collecting data from product reviews and customer feedback.
2. Digital Transformation
I've been seeing this term everywhere recently. With digital transformation, companies will have more and newer options available. Organizations will have a variety of integration tools and solutions to use and will be able to extend their possibilities with various tools such as eCommerce and business intelligence (BI) systems rather than relying on the traditional ERP software.
3. Mobile Capabilities
ERP systems have many features for companies, and mobile access is one of them. This helpful feature allows companies to complete tasks such as syncing data with their company ERP and accessing sales analytics on the go. In addition, mobile access to ERP systems will increase the response time. Mobile gives your company a huge competitive advantage by having everything on the tip of your fingertip.
4. Flexibility and Agility with Cloud Computing
Cloud computing has gained rapid popularity in today's advanced business world. The use of cloud systems is predicted to be very essential for companies in 2017. Despite bringing many new decisions along with it, such as customized cloud systems or integrating a company's own ERP system / building a new one, cloud systems offer an effective flexibility and recovery option in emergency situations. Using a cloud-based ERP solution is cost effective and fast to implement.
5. Industry 4.0 and Machine Learning
Companies today have a variety of tools to use at their disposal. With technology advancing everyday, companies may increasingly use and benefit from new systems and technologies such as machine learning and predictive analytics. In the Industry 3.0, ERP systems and machine control were two completely separate things. With the Industry 4.0, however, ERP capabilities have evolved into a whole different level. Machine learning, MES (Manufacturing Execution System) and ERP are all connected together, having the capability to interoperate.
Read the full article from ERPNews here.
Read the top 3 ERP Trends for Manufacturing.
---
Looking for more information about ERP systems? Download our free buyers guide, where you can find the top ERP software vendors, snippets about their highest ranking ERP solutions and products, plus the top 10 questions and tips about the implementation and selection process!
And don't forget to follow us on Twitter, Facebook and LinkedIn for all the latest in the ERP space!

Latest posts by Elizabeth Quirk
(see all)