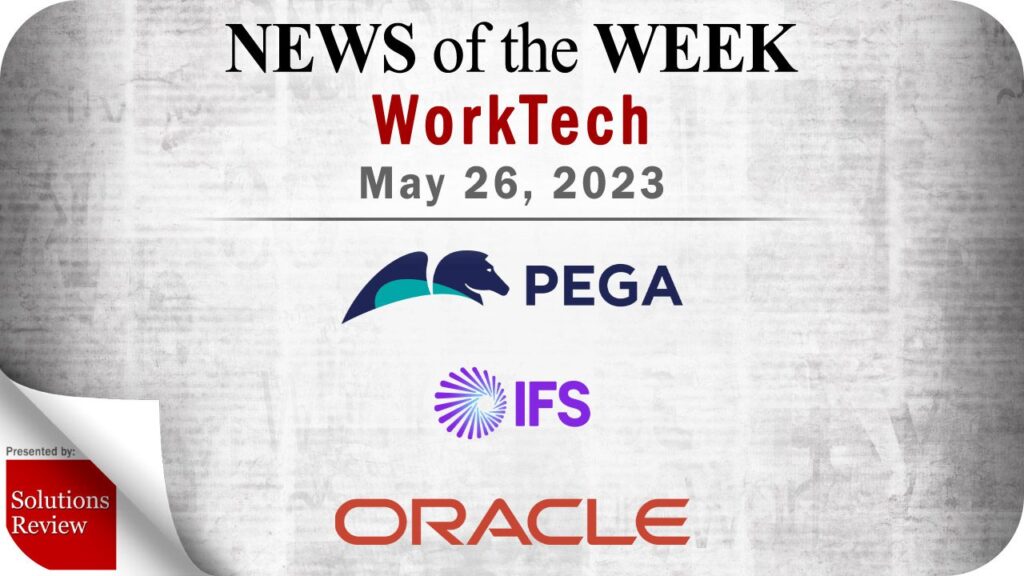 The editors at Solutions Review have curated this list of the most noteworthy WorkTech news from the week of May 26th. This round-up covers announcements and updates from companies like Pega, IFS, Oracle, and more.
Keeping tabs on the most relevant ERP and BPM news can be time-consuming. As a result, our editorial team aims to summarize the week's top headlines in the enterprise technology marketplace. The Solutions Review editors will compile a weekly round-up of vendor product news, mergers and acquisitions, venture capital funding, talent acquisition, and other noteworthy WorkTech information. With that in mind, here is some of the top WorkTech news for May 26th.
Top WorkTech News From the Week of May 26th, 2023
---
Accenture has completed its acquisition of Einr AS, a business consulting company that specializes in high-volume logistics solutions that use SAP technologies to optimize product flows between manufacturers and consumers. The acquisition expands Accenture's pre-existing SAP capabilities, helping it continue its efforts to accelerate supply chain reinvention for organizations in the retail and consumer electronics industry markets.
---
Calabrio, a workforce performance company, has appointed Joel Martins as its Chief Technology Officer (CTO). Martins will spearhead the company's global technology and product management teams, including its development, cloud security, product marketing, information technology, user experience (UX) development, and product management initiatives. With this addition to its executive leadership team, Calabrio hopes to streamline the collaboration between its technology and product teams.
---
Deltek, a global software provider for project-based businesses, has agreed to acquire Replicon, a unified time-tracking solution provider that helps project and services-centric organizations bring together their project delivery, finance, and HR processes on a single platform. The acquisition will help Deltek expand its ever-growing portfolio of enterprise software and information solutions tailored to the needs of global project-based enterprises.
---
IFS, a global cloud enterprise software company, has announced the general availability of the first of its two yearly IFS Cloud product releases. The update introduces new functionalities across IFS' ERP, FSM, EAM, MRO, and Service Management solution, alongside industry-specific enhancements to help customers accelerate digitation initiatives across business operations. Specifically, the updates are designed to support clients as they connect global operations, achieve ESB goals profitably, and optimize their people, assets, and service management.
---
Analyst house Gartner, Inc. recently released the 2023 edition of its Magic Quadrant for Supply Chain Planning, identifying twenty of the marketplace's most significant supply chain planning (SCP) vendors. The researchers behind the report—Pia Orup Lund, Tim Payne, Janet Suleski, Joe Graham, Caleb Thomson, and Amber Salley—evaluated each listed vendor's strengths and weaknesses and ranked them on the signature "Magic Quadrant" graph.
---
Infosys, a global provider of digital services and consulting, has announced Infosys Topaz, an AI-first suite of services, solutions, and platforms that use generative AI technologies. These tools will help amplify the potential of enterprises, communities, and the people in them to utilize the "next generation" of opportunities to create additional business value, accelerate growth, develop connected ecosystems, unlock efficiencies at scale, reimagine business processes, and more.
---
Oracle has announced Oracle NetSuite for Government, a new suite of cloud-based solutions designed to meet the needs of small-to-midsize state and local government agencies. NetSuite for Government provides agencies with a single integrated suite of streamlined accounting, payroll, planning, budgeting, grants management, human resource management, and other capabilities for increasing automation, transparency, and operational efficiency. The suite also has built-in industry-specific functionalities, like Governmental Accounting Standards Board (GASB) reporting tools, so that organizations can reduce manual workloads.
---
OutSystems, a global provider of high-performance application development solutions, has appointed Christine Nurnberger as Chief Marketing Officer (CMO) and added her to its executive leadership team. Nurnberger has over two decades of experience leading high-performing teams in the B2B and SaaS industries. As OutSystems' CMO, Nurnberger will be responsible for developing, implementing, and aligning marketing and growth strategies that expand the company's position in the low-code development marketplace.
---
Pegasystems, a low-code platform provider, has announced Pega GenAI, a new suite of twenty tools powered by generative AI. The suite will be integrated across Pega Infinity '23, the latest version of the company's product suite, and will be showcased at the PegaWorld iNspire event. Pega GenAI is built to equip organizations with the architecture and integrated use cases they need to generate value from generative AI. It will become available to customers in Q3 2023.
---
Pipefy, a low-code process automation platform, has announced a new partnership with ABBYY, an intelligent document processing (IDP) solution provider. The companies will offer an integrated solution that accelerates the digital transformation initiatives of financial services, people-centric operations, and insurance markets. The integration combines Pipefy's process automation capabilities with ABBYY's optical character recognition (OCR) technology to empower non-technical users to create more efficient workflows while integrating cloud-based digital documents.
---
Software AG—a provider of integration, API management, IoT, analytics, and business transformation solutions—has announced a collaboration with Aleph Alpha, a generative AI company that focuses on developing and deploying AI solutions in the natural language processing and multimodality fields. The partnership will provide Software AG's webMethods.io Integration Platform as a Service (iPaaS) solution to customers with access to Aleph Alpha's API, expanding integration capabilities and he;[ing users address AI-based process automation concerns.
---
Expert Insights Section
---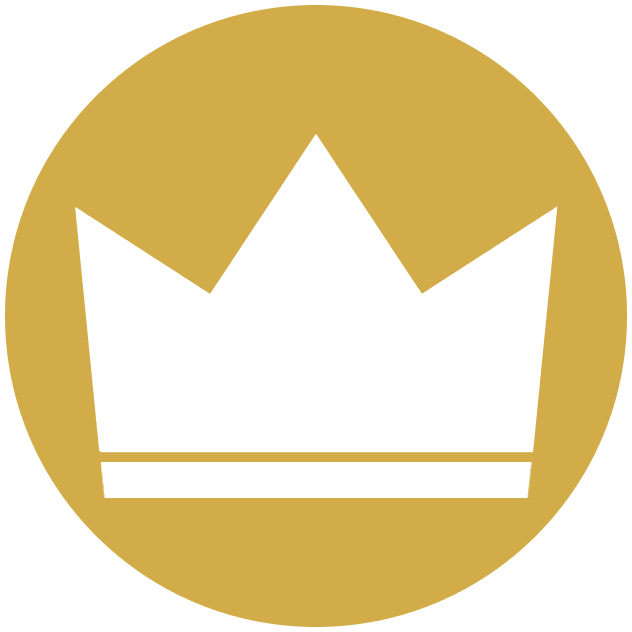 Watch this space each week as the Solutions Review editors will use it to share new articles from the Expert Insights Series, Contributed Shorts videos, Expert Roundtable videos, event replays, and other curated content to help you gain a forward-thinking analysis and remain on-trend with changing industry expectations. All to meet the demand for what its editors do best: bring industry experts together to publish the web's leading insights for enterprise technology practitioners.
---
The cloud is quickly becoming a platform of choice for almost every enterprise application. Whether public, private, or hybrid clouds, a cloud strategy provides companies with the flexibility, security, and low total cost of ownership they need. Download this free ebook today for an in-depth examination of the automation challenges associated with cloud computing and digital transformation projects.
---
Business process mapping is a technique companies can use to visually represent and analyze the sequences of activities and steps involved in a business process. However, not everyone is fully educated on the various practices involved in business process mapping. With that in mind, the editors at Solutions Review have compiled the following list to spotlight some of the best business process mapping training courses available on Udemy.
---
As part of Solutions Review's Expert Insights Series, Varun Goswami, the VP of Product Management at Newgen Software, outlines some of the difficulties around enterprise-wide digital transformation and how companies can manage them. In the article, Goswami explains why companies must address holistic customer journeys, use low-code to boost strategic agility, create an integrated tech stack, and more.
---
As part of Solutions Review's Expert Insights Series, Sarah Nicastro, the VP of Customer Engagement at IFS, explains the role technology plays in improving field service sustainability efforts. The article explores topics like the importance of planning technology in field service sustainability initiatives, technicians' role in reducing waste, and the value of Planning, Scheduling & Optimization (PSO) technology.
---
As part of Solutions Review's Expert Insights Series, Sampo Ahokas, the Co-Founder and VP of Engineering at Robocorp, delves into the "transformational" power that open-source RPA technologies can provide to companies. Ahokas provides a definition for open-source RPA, how to implement it, and why it can be a valuable option for businesses to consider.
---
As part of Solutions Review's Expert Insights Series, Anar Mammadov, the CEO of Senpex, explains what ChatGPT in logistics can mean for businesses, specifically around unlocking cost savings and competitive advantages. The article delves into the potential application of ChatGPT in the logistics industry and explains how it can benefit logistics businesses.
---
For consideration in future WorkTech news round-ups, send your announcements to wjepma@solutionsreview.com.
---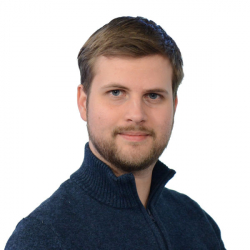 Latest posts by William Jepma
(see all)