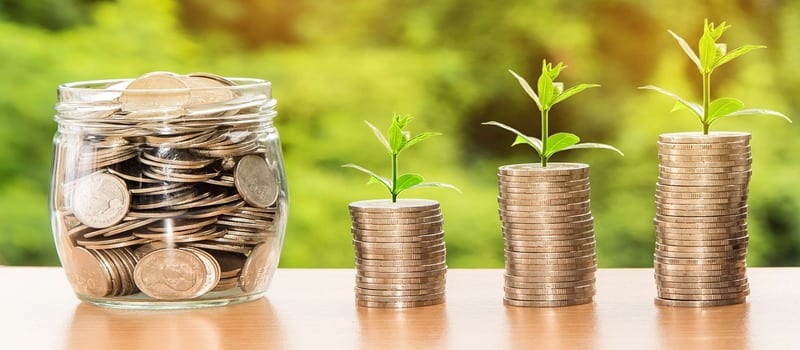 Measuring your Return on Investment (ROI) of any software product or tool gives you an immediate overview of the benefits obtained from it and what you can expect down the line. When it comes to implementing an Enterprise Resource Planning (ERP) solution, in particular, many businesses worry about the initial upfront costs. However, when implemented successfully and with a clear understanding of the project, the maximum ROI from an ERP to a business can be seen within the first few months after being deployed. Here are the five most common ways ERP software provides businesses with a maximum ROI.
Provides Real-time Information and Data
One immediate impact of implementing an ERP solution is the systematic and uniform flow of business data and information across all departments in an organization. Being provided this real-time information allows you to make better business decisions and ensures you that all the information and data is completely up to date and precise. Many business organizations get a step ahead in real-time analysis with complete access to standardized and reliable data.
Allows for Increased Productivity
A considerable number of businesses experience remarkable enhancements in their efficiency and overall productivity with investments on ERP solutions. An ERP system can help eliminate repetition in business processes and tedious manual tasks, as well as improving efforts following the implementation of an ERP software – which saves employees valuable time. This, plus so much more, allows them to focus better on other areas of business operations or processes that need improvement.
Provides Seamless Integration
A successful and competent ERP solution uses an integrated centralized database that supports all core processes of a business. This leads to the effortless integration of silo departments and processes within the entire organization. Having seamless integration within an organization allows for greater sharing of ideas, coherent decision-making and improves customer experiences. It also helps with informed (and better) decision making.
Improved Customer Service
ERP systems usually tend to come with some sort of Customer Relationship Management (CRM) application, along with sales, financials, and other front-office functions. The CRM function of an ERP is extremely important, since the main way a business stays competitive and "in the game" is obtaining returning customers – which results in profitability. For instance, sales and customer service department employees can communicate with customers better and improve relationships with them through faster, more accurate access to customers' information and history that an ERP system provides.
Promotes Cutting Operation Costs
Last, but certainly not least, integrating a powerful ERP solution helps reduce a business's labor and operating costs. With it, businesses can better manage their time and entrepreneurial resources, eventually saving their money and seeing maximum ROI. It also allows them to consolidate their financial reporting and other costs (like administration).
---
Looking for more? Download our ERP buyers guide for free and compare the top-24 products available on the market with full page vendor profiles. The guide includes four key capabilities to look for in an ERP solution, plus five questions to ask yourself and five questions to ask the software provider before purchasing. It's the perfect resource for anyone looking to find right ERP for their business/organization.
And don't forget to follow us on Twitter, Facebook and LinkedIn for all the latest in the ERP space!

Latest posts by Elizabeth Quirk
(see all)