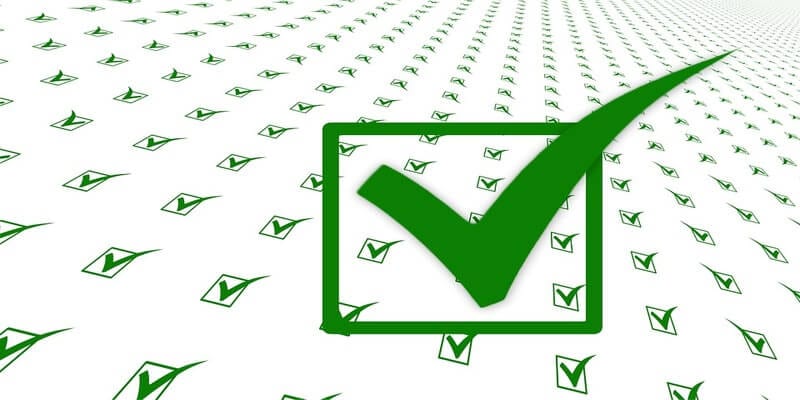 Implementing a new ERP system is one of the biggest and most important investments your company may ever make. It's the technology at the heart of your business that can help drive efficiencies, streamline processes, manage the complexities of your supply chain, reduce costs, increase customer satisfaction and sharpen your company's competitive edge. By taking a few relatively simple steps, you can continue to maximize the value of your ERP software investment for years to come. Here is an ERP best practice checklist to ensure you are getting the most out of your current ERP solution and ways to evolve it so it can be future proof.
– Ensure you have an executive sponsor for the full lifecycle of your ERP system and explain the strategic role of the ERP system among company executives
Your ERP solution acts as a key enabler to meeting your business objectives, as such, it needs to be understood and supported by company leaders and your company's executive team. If the IT department is the sole owner of the ERP system, it's effectiveness and value will be limited.
– Set regular intervals to measure and refine your solution, create an annual budget and plan for continuous improvement while keeping up to date with technological innovations to enhance your ERP system
Evolving your ERP system is just as important as maintaining it. A good question to ask yourself is, "Has the company made effective use of ALL the ERP capabilities?" If your ERP implementation is a few years past, there will certainly be innovations, new technologies and upgrades that can help you use the ERP system to greater advantage.
– Identify effective solutions to connect mobility & ERP and assess the productivity opportunities in your mobile operations
Mobile technologies today are in full swing. Almost everyone carries one (or several) mobile devices whether they are smartphones, tablets, etc. Connecting your ERP system with mobility features and applications has a significant impact on the way people work – offering greater efficiency and productivity to individuals, teams and business processes.
– Audit ERP users and provide focused, practical training as well as targeted training in your annual ERP budgeting and planning
The more your employees know and understand the ERP solution and its capabilities, the better they will be able to take advantage of it. Unfortunately, many companies reduce their training budgets to cut costs. This should not happen. If you want to get the most out of your ERP investment, you need to ensure that all users experience how the ERP solution can help them in their day-to-day work activities.
– Assess whether the technology environment supports your ERP solution goals and implement a support strategy to meet your company's long-term ERP requirements
As with every business-critical application, you need to have a backup and recovery plan for your ERP system. Whether it's an on-premise solution or a cloud-based ERP solution, there are different continuity strategies that are available and effective in their own ways. Evaluate your technical environment and your company's technical support needs in order to find the best backup and application protection practices.
– Define and execute a data archiving and data management strategy – data cleanse!
As your company uses its ERP system, errors will affect the data even with overall accuracy in business processes. It's helpful to review your data and resolve obvious errors, product codes, duplicate records, etc. Data cleansing, along with data archiving, is an important step when it comes to your ERP longevity.
– Develop a corporate plan to capitalize on your ERP-facilitated culture of success and involve key contributors in communicating opportunities for business transformation
The potential of an ERP solutions is transformational – even beyond making your people more productive, processes more efficient, decision-making more strategic and connecting processes and workflows in one integrated whole, an ERP system can help create a cultural change that nuites the entire organization behind one common goal. Mobility, social media and cloud computing are promoting this cultural change and it's important to find a way to harness those insights in order to put them to work strategically.
---
Looking for more? Download our Enterprise Resource Planning Buyers Guide for free to compare the top-24 products available on the market with full page vendor profiles, key capabilities, an ERP software market overview, our bottom line analysis, and questions for prospective buyers.
And don't forget to follow us on Twitter, Facebook and LinkedIn for all the latest in the ERP space!

Latest posts by Elizabeth Quirk
(see all)