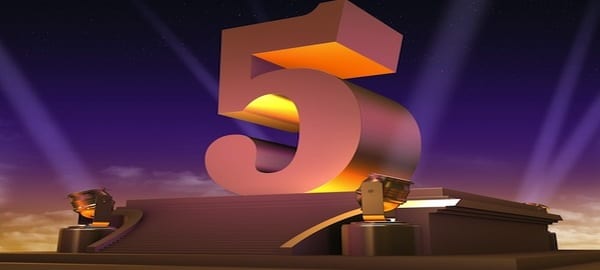 Big Data companies are popping up everywhere, each filling their own niche in a market that has become enormous. James Haight, Research Analyst at Blue Hill Research recently wrote a column highlighting five Big Data companies that you don't know but probably should. Each provider is interesting in their own rite. Here's a summary of that short list with an intro into what each company specializes in. Click the company names for direct links to their respective websites.
Arcadia Data unifies visual analysis, business intelligence and data discovery in a single, integrated platform. It speeds up big data pay off with Hadoop, through data-driven apps you create with drag-and-drop ease, eliminating barriers to big data utilization. You get fast, direct transparent visualization and analysis across all your big data
Traditional analytical techniques and tools can disguise critical insights due to oversimplification of the output display model. Ayasdi's topological approach retains the essential integrity of your dataset, ensuring that you can see critical subgroups and patterns. Ayasdi's core engine utilizes topological data analysis (TDA), a technique pioneered by our founders to simplify the analysis of complex, multivariate datasets. Topology provides a mathematical framework for applying a complete range of statistical, geometric, and machine learning methods, revealing insights from the geometry of your data.
Most machine learning systems are using a single algorithm to try to capture everything about the world. Digital Reasoning takes an entirely different approach. Our software incorporates a more human-like intelligence that uses a graph-based knowledge model to enable predictions based on a high-fidelity representation of context. In simple terms: It thinks more like people do. And, like the human mind, our technology learns, adapts and gets smarter over time.
Interana's mission is to give people a clear picture of their business so they can make the best data-informed decisions. We do this by delivering a fast, event-based analytics solution for visual and interactive exploration to understand how customers behave and products are used.
ThoughtSpot aims to eliminate the need for complex business intelligence tools for enterprise data analysis. ThoughtSpot Relational Search Appliance combines data from on-premise, cloud and desktop data sources and enables enterprise users to access them through a simple search interface while providing enterprise-class scalability, security and manageability for IT.
For complete profiles of all the top vendors in the enterprise Big Data Integration market, consult our free 2015 Buyers Guide.
Latest posts by Timothy King
(see all)