Enterprise IT is changing.The advancement of cloud computing and the evolution of distributed systems, data, and networks is creating a flood of security challenges for IT professionals.
These Software-as-a-Service (SaaS) applications have transformed the business world and complicated identity management, and while these on-demand services provide increased ROI, they also introduce new challenges that must be overcome to truly capitalize on their potential.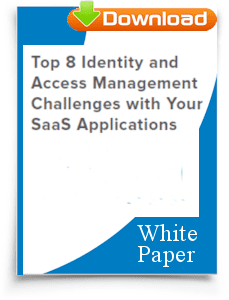 In the modern IT environment, organizations need to know exactly who is accessing what, when, where, why, and how. The stakes have never been higher. From Target to Edward Snowden to the Office of Personnel Management breach, organizational lack of controls on information systems and sensitive data has caused a remarkable series of scandals over the past decade that have resulted in a loss in consumer trust as well as increased government regulation.
In order to address these mounting challenges, many businesses are rushing to Identity and Access Management providers, either of on-premise or cloud-based Identity and Access Management as a Service (IDaaS) solutions.
But failing to properly implement IAM technology and best practices can result in wasted time and money, compliance failures, and worst of all, embarrassing and expensive data breaches.
No one knows this more than Okta, the San Francisco-based startup and provider of an IDaaS offering boasting one of the fastest growing customer bases in the market and the funding to match (the company has reached "unicorn" levels of funding in the last 12 months).
In their recent whitepaper, Top 8 IAM Challenges with your SaaS Applications, Okta presents—you guessed it— the eight biggest IAM challenges associated with adopting and deploying cloud and SaaS applications, and discusses best practices for addressing each of them.
The most common (and some of the most expensive) IAM mistakes, as identified by Okta are:
User Password Fatigue
Failure-Prone Manual Provisioning & De-Provisioning Process
Compliance Visibility: Who has access to what?
Siloed User Directories for Each Application
Managing Access Across an Explosion of Browsers and Devices
Keeping Application Integrations Up to Date
Different Administration Models for Different Applications
Sub-Optimal Utilization and Lack of Insight into Best Practices
For more insight into those problems, as well as advice and best practices for addressing them, check out Okta's  white paper in full, available for download here.
Now watch this:

Latest posts by Jeff Edwards
(see all)