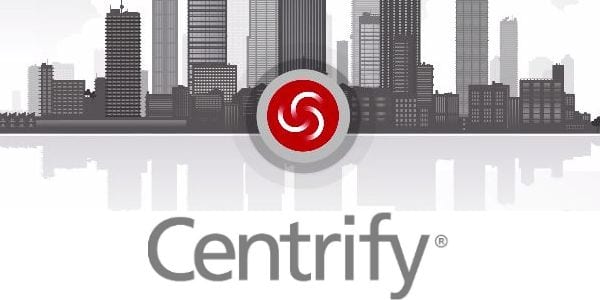 These days, Big Data is a big deal—no two ways about it. But securing big data environments isn't quite clear-cut—especially when it comes to identity and authentication. Of course, it's predicaments like this that create market opportunity, and several companies have step up to the challenge that is identity in the era of Big Data.
Last week, Centrify became the latest identity and access management (IAM) vendor to step into the fray, with the integration of its Centrify Server Suite with IBM BigInsights.
IBM BigInsights for Apache Hadoop is a Hadoop offering that helps organizations manage and analyze big data – the volume and variety of data that customers and businesses create and collect every day. IBM handles the data themselves but  works with partners like Centrify to make sure BigInsights integrates easily with enterprise infrastructure securely.
IBM handles the data themselves but  works with partners like Centrify to make sure BigInsights integrates with enterprise infrastructure securely, and gives businesses the capabilities they need to store sensitive and business critical data.
As we all know, solutions that store sensitive and business critical data including customer, financial and personally identifiable information (PII), should be governed by corporate security and compliance policies. Only users with a business need should have access to IBM BigInsights environments, least privilege should be enforced, and activity should be audited to satisfy regulatory compliance requirements.
According to a press release,The Centrify Server Suite solution for BigInsights makes securing complex BigInsights environments "simple and straightforward" by connecting BigInsights clusters to  existing Active Directory infrastructure, and thus allowing for authentication, access control, privilege management, auditing and secure machine-to-machine communications that includes your BigInsights clusters, nodes and services.
Here are some key benefits and capabilities of Centrify Server Suite for BigInsights:
Secure and simplify BigInsights environments without the hassle of deploying and managing new identity infrastructure. Centrify lets users run Hadoop in secure mode by leveraging their existing identity management infrastructure — Active Directory. Minimize costs by eliminating the need for parallel solutions — that may not be enterprise ready — and leveraging existing skill sets.
Increase productivity and security via single sign-on for IT admins and BigInsights users. By extending the power of Active Directory's Kerberos and LDAP capabilities to your BigInsights clusters, Centrify delivers authentication for BigInsights administrators and end users.
Secure machine-to-machine communication across the nodes in your cluster. Centrify automates BigInsights service account management. Centrify not only secures user identity but also system and service account identity.
Mitigate threats resulting from identity-related risks and address compliance and audit requirements. BigInsights environments store your organization's most important data. Centrify controls access, manages privileges, audits activity and associates everything back to an individual, thereby making your data more secure. Centrify delivers cost-effective compliance with reporting on who has access and who did what across BigInsights clusters, nodes, and services.
Want to know more about IAM? Check out Solutions Review's all-new 2016 Identity Management Buyer's Guide, featuring ten questions to ask before purchasing, a full market overview, and detailed profiles of the top 28 IAM  companies and solution backgrounds, key features, and best use cases. Download for free here. 
You may also be interested in the 2016 IAM Fact Book, a new comparative featuring vital data on each company's maturity and longevity, business model, size, geographic reach, workforce, and more. Download for free here. 
Interested in CIAM? Check out Forresters new report, The CIAM Market Landscape, available for free here.

Latest posts by Jeff Edwards
(see all)