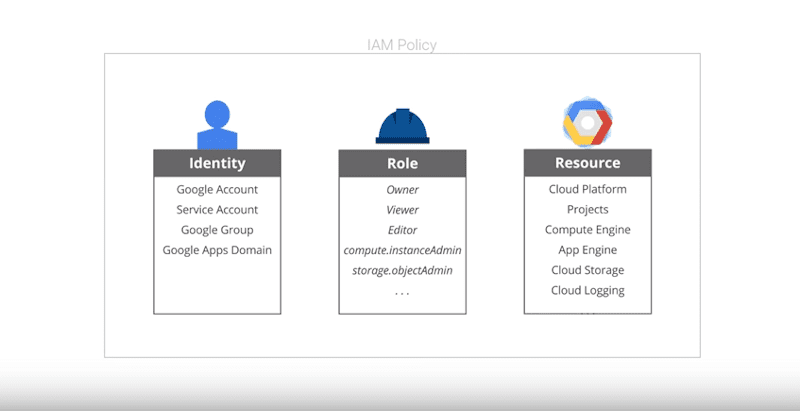 Google has announced the release of a new, enterprise-focused Identity and Access Management (IAM) toolset for Google Cloud Platform (GCP), Google's public cloud platform.
The search cloud computing giant made the announcement last week during  GCP NEXT conference, an annual gathering of the GCP community where Google typically announces the latest and greatest developments in their cloud tech. This year's event was particularly focused on innovations aimed enterprise-level cloud operations.
Google's new IAM tool gives users the ability to "assign permissions to your Cloud Platform resources through IAM roles, which are defined as a collection of permissions — owner/editor/viewer gave users permissions to all resources in a project,"  according to a blog post from Google Cloud Platform vice president of product management Brian Stevens.
Basically, Google's Cloud IAM gives administrators the ability to control who can do what within their cloud infrastructure, which is an extremely important capability in the context of enterprise security. Or, as Google puts it "Google Cloud Identity & Access Management (IAM) lets administrators authorize who can take action on specific resources, giving you full control and visibility to manage cloud resources centrally."
This is big news for Google's cloud business, which has historically struggled to compete for enterprise customers in the cloud, and will help GCP face off against Amazon Web Services (AWS), and Microsoft Azure, which both feature well-developed IAM capabilities.
Though Cloud IAM is currently only in beta, it's just the one of many upcoming updates aimed at improving GCP's built-in security capabilities.  "This is the first of the many launches we have planned to enhance IAM capabilities on GCP," Stevens wrote. "In the coming months, we'll add more roles and the ability to define your own custom roles."
For more in-depth information on Google's Cloud IAM update, check out the video below, or check out Google's documentation here.
Related Resources:
Want to know more about IAM? Check out Solutions Review's all-new 2016 Identity Management Buyer's Guide, featuring ten questions to ask before purchasing, a full market overview, and detailed profiles of the top 28 IAM  companies and solution backgrounds, key features, and best use cases. Download for free here. 
You may also be interested in the 2016 IAM Fact Book, a new comparative featuring vital data on each company's maturity and longevity, business model, size, geographic reach, workforce, and more. Download for free here. 
Interested in CIAM? Check out Forresters new report, The CIAM Market Landscape, available for free here.

Latest posts by Jeff Edwards
(see all)