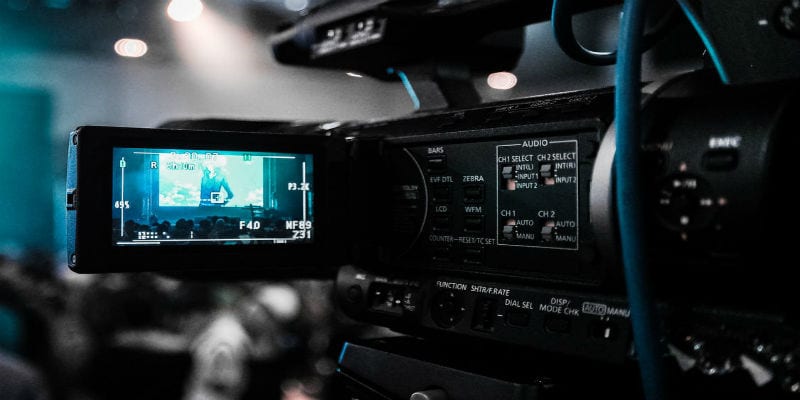 As our Solutions Review Cybersecurity Team provided live coverage of Identiverse 2018—the largest conference devoted to digital identity and digital identity security in the world—our CEO Doug Atkinson wasn't idle. In fact, he got the chance to sit down and speak with some of the most brilliant voices attending Identiverse—and we got it all on camera!
We already shared the key takeaways from Mr. Atkinson's interview with Richard Bird, Client Director at digital identity security provider Optiv, but our conversations with identity thought leaders didn't stop there. Here are 4 video interviews with the digital identity security experts at Identiverse 2018:    
How IAM Is Evolving to Address Hybrid Environments with Amit Saha of Saviynt
Mr. Atkinson met with Amit Saha, CEO of IAM and identity governance and administration (IGA) solution provider Saviynt. Their conversation focuses on the interrelationship between hybrid enterprise environments and digital identity security.
Mr. Saha notes that within the past few years enterprises have begun to move their critical assets to the cloud, requiring a cohesive identity solution to secure both cloud assets and on-premises assets equally. Part of this cohesion will require understanding the cloud providers themselves and the processes enterprises are conducting within the cloud. Mr. Saha also expects that cloud adoption will only rise from here as business innovations push enterprises to adopt off-premises technology.
Rethinking Everyday Privacy with Identity Innovation with Sarah Squire of Ping Identity
Doug Atkinson sits down with Sarah Squire, Senior Technical Architect at IAM solution provider and Identiverse host Ping Identity. Their conversation centered on the possible future of digital identity security and the innovations surrounding current IAM solutions.
Among her other insights, Ms. Squire discusses how mobile payment methods—that is to say, using your digital identity as your transaction vector—could become the norm across all consumer-facing enterprises. Ping Identity is interested with the consumer privacy concerns that would arise in such as system, specifically how to preserve privacy. Ms. Squire mentions the possibility of using one-time identifiers to make the consumer appear differently during each individual transaction and thus avoid purchase correlation.
Additionally, Ms. Squire provides a practical demonstrates for what two-factor authentication with a physical token component might look like in the very near future.
Video Disclaimer: name correction – Sarah Squire from Ping Identity
Identity Governance in the Wake of GDPR with Chris Gregory of Omada
Mr. Atkinson interviewed Chris Gregory, Director of Technical Solutions at digital identity security and IGA solution provider Omada. Omada is based in Denmark, and therefore their conversation explored both identity governance and the recent enforcement of GDPR.
Mr. Atkinson asks Mr. Gregory about enterprises responding to—and going into denial about—GDPR compliance. Mr. Gregory responds that he's seen a lot of enterprises neglecting to bring on a chief privacy officer until far later in their GDPR compliance efforts, and urges enterprises that it is never too late for a GDPR assessment. Additionally, he points out that identity governance solutions can help enterprises achieve compliance not only for GDPR but other mandates like HIPAA.
Addressing Identity Needs Using Open Standards with Vittorio Bertocci of Auth0
To conclude this first part of our video roundup of Identiverse's digital identity security experts, we present our interview with Vittorio Bertocci, Principal Architect of IAM vendor Auth0. He discussed the need for orchestration and open standards in IAM to meet disparate enterprise needs.
Mr. Bertocci notes that different enterprises—of different sizes and different focuses—have different digital identity security needs, ranging from authentication to SaaS to onboarding. He also notes the importance of open sources in identity, and how Identiverse is necessary for solution cross-pollination.
Thank you to the experts for taking the time to speak with us at Identiverse 2018! You can see part two here. 
Other Resources: 
How IAM Solves Onboarding and Offboarding Challenges
The Importance of Edge Use Access (With Identity Automation)
IAM vs CIAM: What's the Difference?
The Role of Identity in Digital Transformation
The Current State of Biometric Authentication in IAM
Comparing the Top Identity and Access Management Solutions
User Experience Friction and Identity Security with Richard Bird
Live from the 2018 Identiverse Conference in Boston, MA (Tuesday)

Latest posts by Ben Canner
(see all)