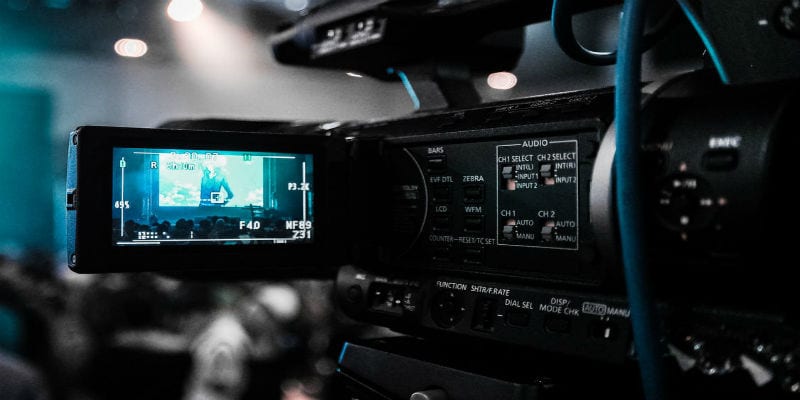 Yesterday, we shared 4 key video interviews between Solutions Review CEO Doug Atkinson and the digital identity security experts attending Identiverse 2018. Formerly the Cloud Identity Summit and the largest conference focused on digital identity security in the world, Identiverse 2018 proved an engaging event we were thrilled to attend!
We have for your viewing pleasure 4 more video interviews with digital identity security experts at Identiverse 2018. If your enterprise is interested in the future of identity and access management (IAM), all of them are worth a watch!
How Emerging Technologies Will Affect Identity with Robert Block of SecureAuth
First up, we spoke to Robert Block, SVP of Product Strategy at SecureAuth—an IAM and identity governance and administration (IGA) solution provider. Our conversation with Mr. Block covers myriad topics, including the balance between providing a frictionless authentication process for the end-user and maintaining digital identity security.
However, the primary focus of our conversation with Mr. Block is emerging macro-technologies—more specifically, their effect on identity authentication. Mr. Block discusses the rise of machine learning in identity and how it will evolve into a more dynamic authentication process. According to him, this will be especially true in regards to the different demands different verticals have for their authentication policies.
IAM Adoption Across Mid-Market and Enterprise with Shawn Keve of Simeio
Next up, Mr. Atkinson spoke with Shawn Keve, Executive Vice President of Sales and Marketing at IAM, IGA, and privileged access management (PAM) solutions provider Simeio Solutions. This interview touches on the universality of the digital identity security question and how identity maturity can and will change based on the changes to applications and infrastructures.
Mr. Atkinson and Mr. Keve turn the conversation to mid-market enterprises; these enterprises may be smaller in terms of employees but could service millions of customers through the digital marketplace. Digital identity technology is vital for these companies to provide seamless user experiences.    
How Open Standards Offer Security at the API Level with Baber Amin from Ping Identity
Mr. Atkinson sat down with Baber Amin, CTO West at Ping Identity—an IAM and PAM solution provider and the host of Identiverse 2018. Their interview begins with a discussion of the growth of the digital identity security space, with approximately 19,000 publically discoverable APIs in existence at this time.
According to Mr. Amin, opening up APIs has already fundamentally changed the way we consume and interact with the world—everything from online grocery shopping to streaming entertainment involves APIs. However, making APIs publically discoverable can invite risk from digital threat actors. Mr. Amin argues that having open standards in digital identity security, as well as having sensible user experience friction, will help provide API security.    
Preventing Disaster Through Early IAM Adoption with Mark Foust of Optimal IdM
Finally, Mr. Atkinson sat down with Mark Foust, Chief Product Evangelist IAM solution provider Optimal IdM. Mr. Foust says that during his experience speaking to the attendees of Identiverse, he saw a fair number of driving factors to IAM adoption: federation, multifactor authentication, governance, open standards, etc.
Mr. Foust also describes how divided the enterprise "house" can become, with different departments having different digital identity security concerns and priorities resulting in a need for identity solutions that can adapt to disparate demands simultaneously. Mid-market enterprises may not have the same complexity but instead look for more guidance from their solution providers than larger enterprises.
Thank you to all of the digital identity security experts at Identiverse 2018 for your time! You can the first compilation of Identiverse interviews here.   
Other Resources: 
How IAM Solves Onboarding and Offboarding Challenges
The Importance of Edge Use Access (With Identity Automation)
IAM vs CIAM: What's the Difference?
The Role of Identity in Digital Transformation
The Current State of Biometric Authentication in IAM
Comparing the Top Identity and Access Management Solutions
User Experience Friction and Identity Security with Richard Bird
Live from the 2018 Identiverse Conference in Boston, MA (Tuesday)

Latest posts by Ben Canner
(see all)