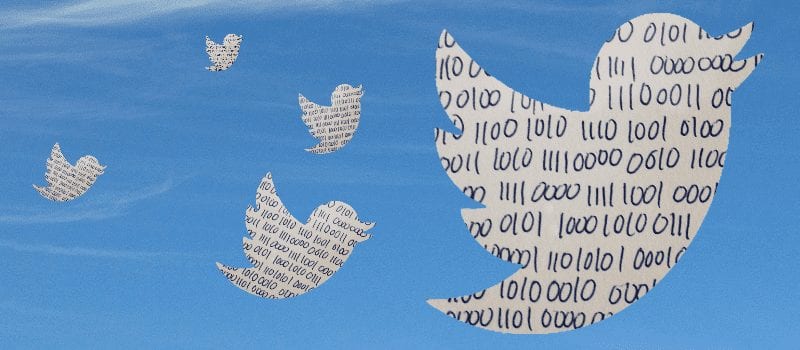 Staying on top of the latest industry news and trends is a big part of the job for any InfoSec pro, and Twitter is a great resource, but with 243 million active users, it can be difficult to parse the good from the bad.
Lucky for you, we've combed through the Twittersphere (all 243 million users, I swear) and pulled the top 21 influencers  and thought leaders in the InfoSec Twittersphere, presented here in no particular order.
For a more concise and printable overview of the Identity Management market in 2016, check out Solutions Review's all-new 2016 Identity Management Buyer's Guide and Fact Book.
Ian Glazer
Ian Glazer is Senior Director of Identity at salesforce.com, and a formal member of the Gartner blog network as research leader for Gartner's identity and privacy strategies team. Once named one of the top 100 most powerful voices in security by Sys-Con Media.
John Fontana
John Fontana is a ZDNet blogger and 'Identity Evangelist' for Yubico. Fontana is an active user, but not so active that he'll flood your feed with junk.
Steve Wilson
Steve Wilson is principal digital safety analyst at Constellation Research and founder of the Lockstep Group, an Australian digital identity and privacy consultancy.
Jackson Shaw
Jackson Shaw is a senior director of product management for Dell Software and an expert in all things IAM.
FIDO Alliance
FIDO is a non-profit organization working to make authentication simpler, safer, and more reliable. FIDO Alliance board members include executives from Microsoft, Google, Lenovo, and Bank of America.
FIDO puts out a lot of great ideas and thought leadership on the future of identity and authentication, and the best way to stay on top of it all is by following them on Twitter.
Brian Iverson
Brian Iverson is a Gartner research analyst on the IAM team, who has a very strange Twitter handle. Iverson's feed can get a little bit political, but his IAM observations are on point.
University of Texas Center for Identity
The University of Texas Center for Identity (UT CID) is a leading center of research and education in the fields of identity management, privacy, and security. UT CID's Twitter account is an invaluable resource for the latest identity research and thought leadership.
Graham Cluley
Graham Cluley is a British security blogger and the author of GrahamCluley.com. Cluley was inducted into the InfoSecurity Europe Hall of Fame in 2011 and was given an honorary mention in the "10 Greatest Britons in IT History" for his contribution as a leading authority in Internet security.
Kate Moussouris
Kate Moussouris is the Chief Policy Officer at HackerOne. She has extensive experience in the field, having worked at Microsoft and Symantec for several years. SC Magazine recently named Moussouris among 2014's Top Women in IT Security, and she has spoken at a number of high-profile conferences, including RSA.
Andras Cser
Andras Cser is Forrester Research's Principal Analyst covering Identity and Access Management and Fraud Management. Cser is a leading expert on identity management, access management, user account provisioning, entitlement management, federation, privileged identity management, and role design and management.
Lasse Andresen
Lasse Anresen is the CTO and founder of Forgerock and an expert on cloud computing, identity and access management, web 2.0, infrastructure software, open source, distributed organizations, and leadership
Heather Flanagan
Heather Flanagan is the owner of Spherical Cow, a consulting company that support collaborations in the Internet Identity space, and a project manager and coordinator for Identity and Access Management leading edge efforts in the realm of academic and research identity management.
Paul Dube
Paul Dube is the COO of Brivas Technologies and an expert on Identity Managemen, IDaaS, authentication, security, DTM, EVs, risk-based authorization, and access control.
Augusto Barros
Augusto Barros is the author of the popular Security Balance blog and has been working in Information Security for over a decade. Barros is currently working as a Research Director at Gartner, where he focuses on security and risk management. Barros' strong InfoSec background, as well as his writing skills, make his Twitter feed a great resource for S&R pros looking to stay abreast of the latest research.
Brian Krebs
Brian Krebs is an independent investigative journalist covering cybercrime. Krebs was formerly a security reporter at The Washington Post and is currently the author of the popular Krebs on Security blog.  At The Washington Post, Krebs  won widespread recognition for his work exposing some of the biggest corporate data breaches of all time, such as the ones at Target and Home Depot.
Paul Asadoorian
Paul Asadoorian is the founder of Security Weekly, a popular series of podcasts and webcasts covering security-related topics. Asadoorian was formerly an instructor at the SANS Institute and is is currently working as  a product evangelist for Tenable Network Security.
Infosec Taylor Swift
@SwiftOnSecurity, AKA InfoSec Taylor Swift, AKA SecuriTay, is everyone's favorite infosec parody account. "Tay" mixes Swift's public persona and lyrics with harsh InfoSec critique and sarcasm. This two-year-old Imgur post of "her" top posts in inspirational meme form is still required reading.

Latest posts by Jeff Edwards
(see all)