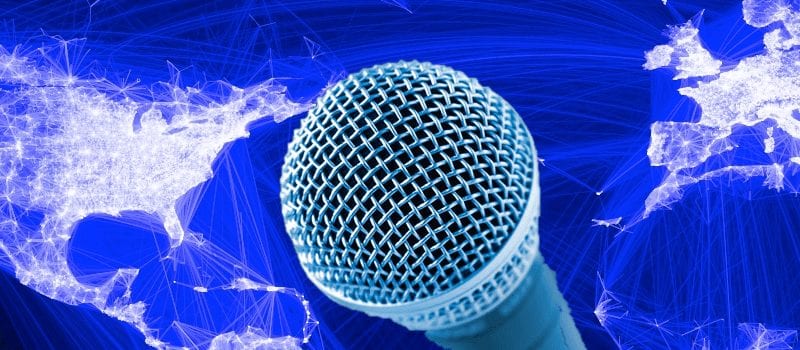 What are the 6 top summer cybersecurity conferences of 2019? Where can you register for them? Why should your enterprise attend these events?
Ultimately, the best way to share cybersecurity information remains face-to-face communication. Therefore, events and conferences provide a valuable means to forging essential connections and supplementing threat intelligence. Between high-quality speakers, vendor demos, and workshops, your IT security team could glean valuable information on the cyber threat landscape facing your enterprise.
Thus, we present the 6 top summer cybersecurity conferences of 2019. 
1. HACKMIAMI
Date: May 17-19
Location: Miami Beach, FL
HACKMIAMI aims to join hackers and information security professionals in solving global cybersecurity problems; engagement with fellow members of the InfoSec community include meetings, presentations, and labs. The talks this year focus on topics as diverse as avoiding ransomware, defending cloud infrastructures, and making honeypots. A fascinating inclusion in this list of top summer cybersecurity conferences of 2019 for which you can still register.      
2. 40th IEEE Symposium on Security & Privacy
Date: May 20-May 22
Location: San Francisco, CA
One of the longest-running top cybersecurity conferences, the IEEE Symposium on Security and Privacy now enters its 40th year in 2019. This year, the Symposium plans on celebrating its longevity. Multiple sessions this year offer insights on hardware security, web security, and privacy. Moreover, the Short Talks this year plan on discussing IoT traffic, network traffic fingerprinting, and blockchains. The conference is upcoming but you can still register for the IEEE Symposium.  
3. Ignite '19
Date: June 3-6
Location: Austin, TX
Hosted by endpoint protection platform provider Palo Alto Networks, Ignite '19 offers customized learning paths for cybersecurity professionals; however, the information benefits all levels of InfoSec expertise. Of the top summer cybersecurity conferences of 2019, Ignite '19 emphasizes technical hands-on learning experiences in both their workshops and in test drives. Additionally, breakout speakers include Brittany Ash, Threat Intelligence Analyst of Palo Alto Networks and Vineet Bhan of Google.
4. Gartner Security Risk & Management Summit 2019
Date: June 17-20
Location: National Harbor, MD
One of the most recognized and respected technology research firms in the world hosts this cybersecurity conference. The Gartner Security Risk & Management Summit 2019 dives into diverse cybersecurity topics including analytics, cloud security, data privacy, and blockchain. Of the top summer cybersecurity conference of 2019, the Summit plans on addressing the cybersecurity staffing crisis and what enterprises can do to mitigate it. Overall, the Gartner Security Risk & Management Summit 2019 provides a premier networking and learning opportunity.
5. Identiverse 2019
Date: June-25-28
Location: Washington, DC
Formerly the Cloud Identity Summit, the Identiverse conference should be one of the top summer cybersecurity conferences of 2019. Indentiverse focuses on Customer Identity, Identity Security, and Governance explored across over 200 sessions and 50 master classes. Additionally, keynote speakers this year include Steve Wozniak, Sarah Squire of IDPro, and Alex Simons of Microsoft. Certainly, Identiverse will be on the of the most informative conferences of the year on the most critical aspect of cybersecurity: identity.
Moreover, you can use the discount code REGISTERNOW19 when you register for Identiverse before May 31 to save $250. 
6. Black Hat United States
Date: August 3-8
Location: Las Vegas, NV
Another essential to any list of top summer cybersecurity conferences of 2019, Black Hat offers master-level penetration testing training in addition to workshops and talks. However, their courses also cover a wide breadth of experience-levels. Overall, the Black Hat Briefings provide insights into most relevant cybersecurity vulnerabilities facing enterprises today.
Above all, you need a good understanding of the identity threat landscape to survive in the digital market. Therefore, you need to check out our 2019 Identity and Access Management Buyer's Guide. In it, we compile data on the top vendors in the cybersecurity field and provide a Bottom Line for each.

Latest posts by Ben Canner
(see all)