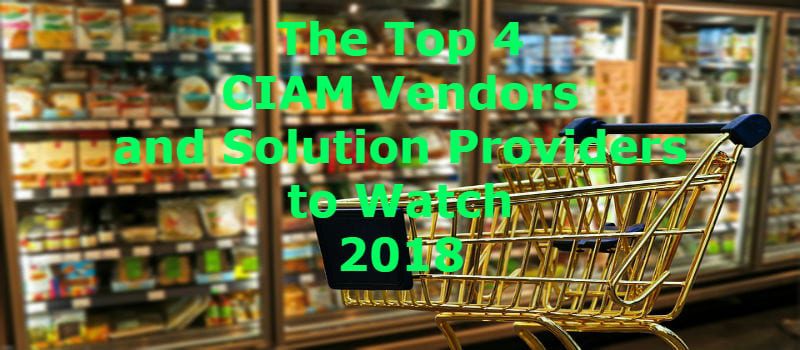 What is customer identity and access management (CIAM)? How does it differ from everyday identity and access management (IAM)? Is it a separate branch of digital identity cybersecurity like identity governance and administration? Or is it another aspect or component of traditional IAM solutions with a different philosophy or architecture?  
These are questions that IAM solution providers and even CIAM vendors continue to grapple with, and we here at Solutions Review don't pretend to have a clear answer. However, we can state with certainty that CIAM vendors deploy the tools and capabilities of IAM in a different manner than traditional IAM solution providers.    
IAM solutions are most concerned with role management and security among employees—controlling access to enterprises' key assets and databases, ensuring secure authentication protocols into enterprise networks, and monitoring user behaviors for suspicious activity.
In contrast, CIAM vendors provide solutions that try to balance cybersecurity with the user experience and convenience. After all, emphasizing security in CIAM user experiences too much can alienate consumers and drive them to competitors. Yet not providing enough security can put customers and your enterprise at risk, and may even alienate consumers as much as an overly secure interface.
Consumer-facing enterprises may wish to investigate CIAM solutions as well as IAM to capture both sides of their business processes. With 2018 nearly halfway over, more IAM solution providers are either expanding their CIAM offerings or are choosing to specialize in CIAM solutions. With more potential changes on the horizon, we thought we'd share who we think are the 4 CIAM vendors to watch for the rest of 2018 (presented in random order):      
Okta offers social authentication, universal directory, single sign-on, and adaptive multifactor authentication identity capabilities to consumer-facing enterprises in its CIAM platform.
This year alone Okta announced the expansion of its operations across the U.S. and Europe, with new offices opening in Washington, D.C. Paris, and Stockholm. Just a few days ago, Okta also reported huge earnings in its first-quarter report, with shares rising over 30%.  
Does this indicate that CIAM vendors are taking more precedent in the IAM world? Or that Okta is primed for even more meteoric success as Q2 2018 comes to a close? Time will tell if either or both come true!     
Earlier this year, Ping Identity announced an alliance with audit, tax, and advisory firm KPMG LLP to deliver large-scale CIAM solutions. The aim is to combine the Ping Identity Platform with KPMG's knowledge and experience to deliver enterprise digital transformation initiatives, facilitate digital commerce, and promote omnichannel interactions.
Ping Identity's unified platform is an excellent compilation of the best capabilities of CIAM vendors, as it provides customer/user registration, data privacy management, delegated account management, identity proofing, and opt-in/out management. It's looking like a good year for Ping Identity.  
FusionAuth is a Denver, Colorado-based solution provider rapidly growing among CIAM vendors. It offers flexible hosting, webhooks, data segmentation, and quick integration in its CIAM platform. 
FusionAuth recently updated their moderation solution's user interface, indicating they aren't resting on their laurels in the constantly shifting IAM world. They may be primed to take CIAM by storm.    
Offering a European perspective among CIAM vendors, Ubisecure seeks to help enterprises increase their customer engagement, provide better services, and reduce customer care costs. The aim is that by improving the customer experience, enterprises can improve their operational efficiency while staying secure in compliance with governmental regulation.
Just a few weeks ago, Ubisecure announced a successful growth funding round from Octopus Investments to fuel European expansion and accelerate their solution product development. This could be a game-changer for CIAM solutions.  
Other Resources:
Defining CIAM Solutions: Your Top Questions Answered!
Ubisecure Announces Series A Funding From Octopus Investments
Comparing the Top Identity and Access Management Solutions
Identity's Competitive Advantage—Do You Know What It Can Do For You?

Latest posts by Ben Canner
(see all)