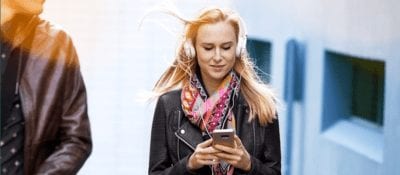 Telstra recently announced that they plan to acquire MSC Mobility, a leading provider of Enterprise Mobility solutions in Australia. Telstra has been working to focus more on enterprise mobility, and this move will allow the telco to expand its end-to-end device management services for enterprise customers.
According to the company's release, "MSC's core capability is its Enterprise Mobility Management platform which incorporates mobile device management software such as Airwatch and MobileIron."
In the release, Executive Director of Global Products Michelle Bendschneider, called the deal an investment that's "capturing the fastest growing segment of the enterprise mobility market: managing the supply of apps, content and mobile services to enterprises."
She went on to say, "To achieve our growth aspirations in Enterprise Mobility, we need to develop our customer relationships from a holistic mobility view, rather than just what sits on their device or tablet."
With this acquisition, Telstra can now manage a customer's enterprise mobility offerings through one unified platform. Plus, MSC's platform allows them to grow globally, as they can now support Asia, Europe and the US.
With a staff of about 100, MSC is a founding member of the Global Enterprise Mobility Alliance and was named the Enterprise Mobility Managed Service Provider of the year in Australia by Frost and Sullivan last year.
And while Telstra is Australia's leading telecommunications and information services company, they made headlines earlier this year when an outage in Victoria caused a disruption for several businesses, including the National Australia Bank and Melbourne's public transport system. ZDNet reported that the outage meant online services were unavailable for more than six hours. And it was the company's seventh outage this year.
We'll be watching to see where this deal takes them.