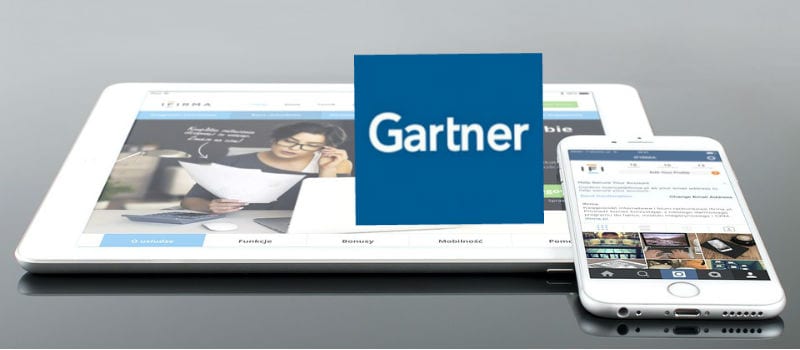 We've had the better part of the year so far to analyze and reflect on the 2015 Gartner Magic Quadrant for Enterprise Mobility Management, first published back in June. It's April now and so much has changed in the mobile space; companies have been bought and sold, new research has been conducted and Mobile World Congress has come and gone. As an analyst, this is what I like to call the mobile device management summer vacation; I'm still thinking and talking about mobile device management and enterprise mobility, but I'm impatiently waiting for my teacher, Gartner, to let me know if I did my summer assignments correctly or not.
So far, we know a few things have changed for sure, the biggest being BlackBerry's acquisition of Good Technology. These two have been together six months now, and we're all eager to see where they will be placed The other biggest change of the 2015 EMM Magic Quadrant is the inclusion of Globo. If you can remember as far back as the fall of 2015, there was an event referred to in the press as a "Globo Meltdown." Even Forrester removed Globo from their quarterly Forrester Wave Reports because of  the "disclosure of certain matters regarding the falsification of data and the misrepresentation of the Company's financial situation."
Here are a few things I would like to see in the 2016 Gartner Magic Quadrant for EMM:
Replacements for Globo and Good Technology– With these two out of the way for various reasons (Good's Twitter has officially joined with BlackBerry so we know it's serious), it would be nice to see a few smaller vendors like Manage Engine or vendors that have slightly different backgrounds, like Centrify with their IAM.
Acknowledgement of the growth of IAM in MDM– Speaking of Centrify, this is something I've come across consistently over the past six months. While it wasn't non existent before, upgrades and consolidations like VMware's Workspace One that embrace IAM are becoming more and more sought after. MobileIron has also recently made updates to their mobility solution in the form of Access which give another layer of security to mobile devices in the form of IAM.
Apple and iOS 9– Currently we're on iOS 9.3 while the Magic Quadrant is still on iOS 8.It's very different than iOS 8 in the way it's been handled and approached mobile device management community. Most of the mobility management vendors have made significant updates to their iOS versions to work with the pre-installed iOS 9 capabilities. It will be very interesting to see how Gartner uses this capability to rank the solutions. Will a smaller niche solution perform better in this area than some of the leaders, effectively pushing themselves up into a more desirable category?
Virtual Mobile Infrastructure-While I would like to see an independent quadrant on this topic eventually, VMI is gaining popularity in enterprise mobility. Containerization is a convenient and private way to deal with BYOD and it gives IT tight control over the device, while still lending the use privacy. Moving away from storing data on devices and using them as gateways to access the corporate network is a much safer and faster way to protect bother personal and corporate data.
The 2016 Magic Quadrant is fast approaching, but there are a few other documents that can offer insight into the top enterprise mobility management solutions. Gartner has another series of reports, Critical Capabilities, that get more in depth at the actual statistics of each solution. If you really want to know how each vendor preforms over various use cases, the Critical Capabilities for High Security Mobility Management really gets into how each EMM suite works and why it performs well in certain aspects.
There is also the quarterly Forrester Wave Reports for EMM and our own 2016 Mobility Management Buyer's Guide to tide you over until June.
While it feels like the end of the year, and it is nearing the end of the Gartner EMM year, I'm eagerly awaiting the 2016 Magic Quadrant, like many of you are as well. What do you want to see in the 2016 Quadrant? Leave a comment below, or join us on our LinkedIn site to discuss all things EMM and MDM.