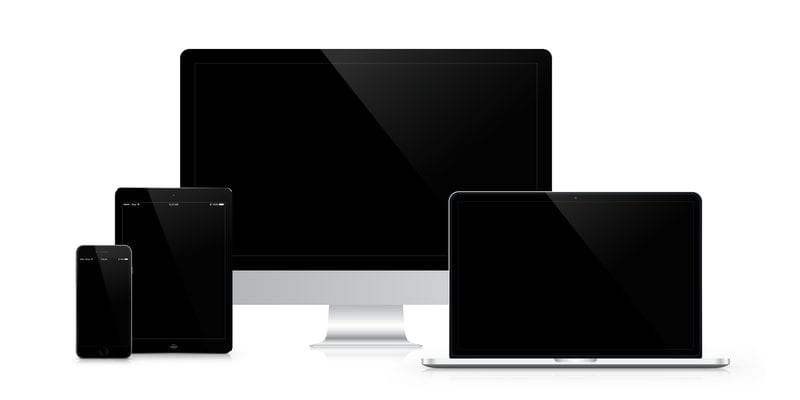 What are the essential features of unified endpoint management? The latest trend in enterprise mobile device management tools, unified endpoint management (UEM), has gained a lot of traction over the past few years. UEM tools evolved from mobile device management (MDM) solutions to provide a single management software for every endpoint on a business infrastructure. This includes both mobile devices and computers, as well as any device that's connected to a company's network.
Each UEM tool comes equipped with features to help enterprises keep an eye on the devices in their system. These are the features that every unified endpoint management solution worth its salt should have. Without these capabilities, a UEM tool won't provide the right benefits for your company. Below, we listed the four unified endpoint management features that are essential for businesses to look for in a UEM solution.
Comprehensive single-pane endpoint management
The main principle behind unified endpoint management, and one of its key features, is the ability to manage every device on your infrastructure from one location. By installing UEM software, your IT team can view every endpoint and manage them through one solution. This avoids the need to install separate management software for each device type; instead, your enterprise has a single-pane management tool that helps them keep track of everything.
Multi-vendor and device support
In order for a UEM to be effective, it needs to be able to support a wide variety of devices and vendors. Common platforms for both computers and mobile devices, as well as Internet of Things (IoT) devices and other connected hardware, need to be supported. This is especially important for companies that have adopted a BYOD policy. You need to ensure that your management software can detect and recognize every type of device your employees bring in; an effective UEM solution will be able to support them all.
Security threat monitoring and mitigation features
Cybersecurity will always be a pressing issue for enterprises – for good reason. A security threat can attack any endpoint in an enterprise's infrastructure; you need a security solution that can monitor every single business device for threats and alert your IT team to the problem. Many UEM tools come equipped with security threat monitoring, allowing you to sweep every endpoint in your infrastructure for security breaches and malware. If your UEM software has mitigation capabilities, then the system can also apply remedial solutions to a threat when it discovers it. This way, the UEM tool can potentially stop a threat from causing further harm or reverse its effects.
Machine learning integration
Machine learning is changing the way that business technologies operate, and UEM tools are no exception. UEM uses data analytics to deliver insights into endpoint security, cost management, and performance. By integrating machine learning capabilities, a UEM solution can discover risks to your enterprise infrastructure faster. You'll also gain intelligent insights into these risks based on analysis of both historic and predicted network performance data.
---
If you want to learn more about the benefits of enterprise mobility management, you should check out our free 2019 MDM Buyer's Guide. We profile the top vendors in the mobile device management field, their key capabilities, and our Bottom Line for each.
Latest posts by Daniel Hein
(see all)