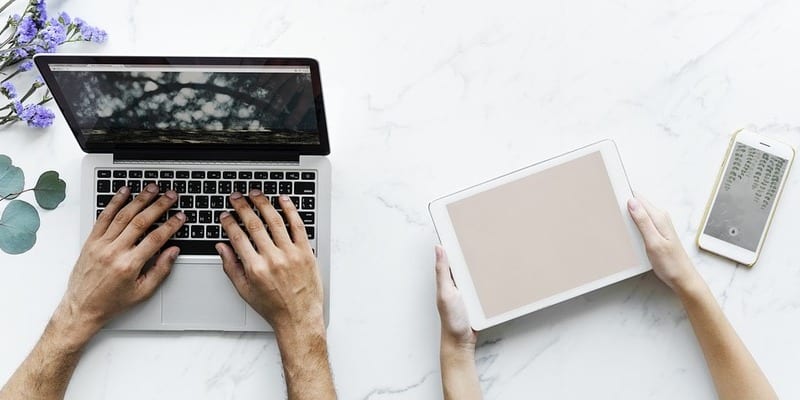 Through the use of a Bring Your Own Device (BYOD) policy, businesses can significantly increase employee productivity and reduce overall costs. However, this is only possible if the policy is comprehensive and works for all employee devices, thereby taking all possible variables into account. When developing your own policy, it's helpful to ask preliminary questions in order to determine the needs of your business. We've compiled a list of four questions to ask when creating a BYOD policy to help with the process.
Who has access?
Without methods of access authorization, it's possible your data will become compromised, which can be catastrophic. Therefore, having the ability to ensure that the employees making use of the policy have the authorization to do so is paramount in order to maintain security. To accomplish this, you can require employees to answer a series of security questions or log in using multiple password gateways. In addition to this, include a single sign-on to verify the user's identity as part of the Enterprise Mobility Management (EMM) solution's authorization process. 
What devices are being used?
Like users, devices that are a part of the BYOD policy must also be verified. Access by unauthorized devices as well as by jail-broken authorized devices should be prevented by your EMM solution. These devices bring security risks to your organization which have the potential to create financial, data, and credibility loss. By only allowing authorized devices to be used within the policy, your organization is better protected against potential threats.
Can the devices be wiped or disabled remotely?
Many network security tools provide the ability to wipe a device's data remotely in the event that it is compromised. In the event that a device is lost or stolen, IT administrators will have the ability to wipe the entire device, or just the device's corporate data, which protects the data from being compromised. However, it is important to be aware that the way this feature is implemented, as well as the amount of IT involvement needed, differs from tool to tool.
Are any files viewed on the mobile device ever stored on the device?
With some mobile devices, when a remote session ends, any trace of the files viewed are removed from the device's storage and memory. However, with others, files can potentially be accessed by an app that has already been downloaded to the device. With this information, you have the ability to determine the level of security measures needed for the employee devices.
The benefits of BYOD go out the window if the policy isn't implemented correctly. Because of this, it's essential to get all the information you can before enforcing a company-wide policy. Consider these questions when developing your strategy to create the best BYOD policy for your organization.
Latest posts by Tess Hanna
(see all)