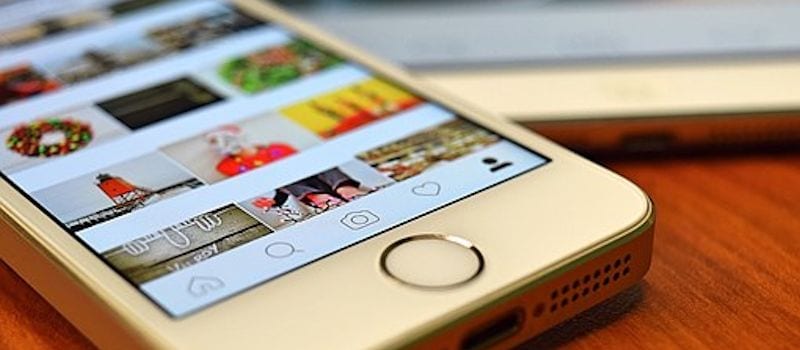 The world of mobility management is constantly changing as new technologies emerge. From Mobile Device Management (MDM) tools to Enterprise Mobility Management (EMM) solutions to a Virtual Mobile Infrastructure (VMI) platform to Unified Endpoint Management (UEM), this space has various options for organizations to utilize in order to keep their data safe.
In this post, let's focus on VMI and some top providers to watch this year. If you're unfamiliar with the term, think about a Virtual Desktop Infrastructure as it's a similar concept, only the desktops are replaced with mobile devices. However, VMI isn't referring to remoting Windows to mobile devices but remoting mobile operating systems to mobile devices.
Some say the key aspect of VMI is the way it's able to streamline control of devices; all of your apps can be managed from the same place. Another benefit of VMI is that it enables easier delivery of corporate mobile apps to users, whether they have an Apple, Android or another type of device. This kind of tool is also beneficial if your business has a BYOD policy in place. VMI makes it easy for the user to separate their work and personal activity, and corporate apps can be locked down.
Here are some vendors we think you should keep an eye on this year if you're looking to make the switch to a VMI platform:
Hypori– According to the vendor's website, their VMI platform keeps an organization's apps and data in the enterprise without risking the data on an end user's mobile device.
The platform gives access to virtual mobile devices on-prem or in the cloud and it keeps all data and apps off a mobile device, which eliminates mobile security and management challenges.
Widget not in any sidebars
The following are the three components of the VMI platform, according to Hypori:
The Hypori Client- This is a mobile thin client app developed and available on both Andriod and iOS platforms. It offers access to the Hypori device.
The Hypori Virtual Mobile Device- The virtual mobile device is a virtual mobile platform that runs on a server and functions like a regular smartphone, but the operating system, data and apps reside and run on a server instead of an actual device.
The Hypori Admin Console- The Hypori Admin Console is a web app that can be used to monitor and configure the Hypori platform, including Hypori servers, users and virtual devices.
Nubo Software– Nubo's Virtual Mobile Infrastructure platform houses a customized mobile OS that's hosted on virtual machines, according to the vendor. The machines run on a hypervisor on a centralized host machine and each machine is able to run several user sessions and it allows for guests using different operating systems.
"VMI creates an entirely new reality for the organization, one with more efficient mobile application management and more effective security architecture," according to Nubo's website. "Using one central platform compatible with both iOS and Android systems means apps can be created once without any wrapping or modifications required. Enterprises can take resources spent on servicing OS and app compatibility issues and allocate them towards creating apps that enable business outcomes."
Here are a few of the other key features the solution offers: 
100 percent secure and remote mobile work environment
One seamless native mobile workspace for all employees

Business-class apps, email, calendar, OfficeSuite, Messenger and more

Access to more than 1.5 million Andriod apps
Personal storage
iOS and Android support
Control panel, full management on the cloud
Immediately connect or disconnect devices
Seamless integration with your email Exchange server & Active Directory
Sierraware– SierraVMI offers a powerful, end-to-end VMI platform for Android applications. SierraVMI combines containers or bare-metal virtualization, allowing organizations to serve thousands of users from one, large cloud VM instance. SierraVMI also eliminates the need for complicated cloud orchestration systems.
With SierraVMI, organizations can avoid provisioning racks upon racks of servers. They can set up SierraVMI in hours rather than days or weeks.
Here are some other features the product provides:
Monitor User Activity- Detect cyber-attacks and data exfiltration by inspecting files for malicious content and prevent users from distributing confidential data
Streamline App Management- Host mobile apps centrally and eliminate the need to install and upgrade multiple apps on every device
Enforce Two-Factor Authentication- Leverage single sign-on and biometrics to authenticate users and apply consistent and secure logon policies across all your mobile apps
Backup and Restore Mobile Data- Avoid data loss by archiving app data because VMI hosts mobile apps in the data center.
Avast– The Avast virtual mobile platform (VMP) allows enterprises to increase productivity and improve the management of an entire mobile workforce. The platform offers complete security and user privacy. It also makes usability easier along with the manageability of enterprise mobile solutions, according to the vendor, who also says this tool will remove the barriers that prevent successful deployments.
The platform focuses on security, manageability and usability; it can assist your business with the following features:
Sensitive data is never stored on a device, and if a phone is lost or stolen corporate data will not be exposed.
Security concerns such as data leakage, advanced persistent threats and lack of access control are all taken care of with this platform as user data and corporate data are not stored together
Non-persistent virtual instances eliminate malware risk

A comprehensive security control for custom of 3rd party mobile apps is enabled
If you still need more information, check out our Mobility Management Buyer's Guide today!