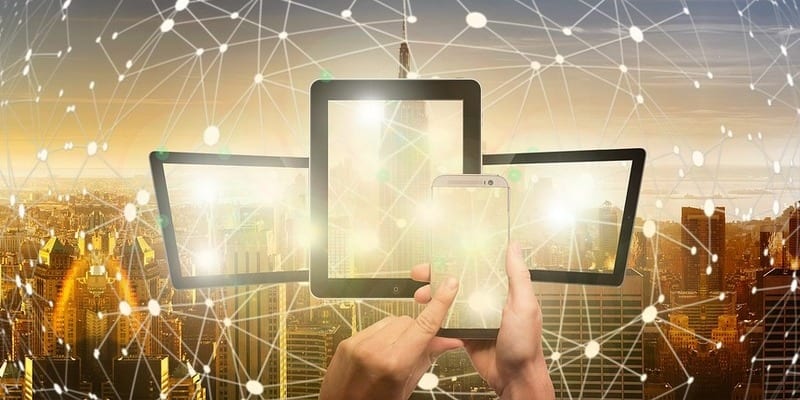 Having some sort of mobility management solution has become a necessity in today's workplace, but what makes an effective Enterprise Mobility Management (EMM) solution? The mobile landscape is becoming less secure and more complex, which makes creating a successful EMM strategy more difficult on the whole. Despite these obstacles, it is possible to develop a well-rounded EMM strategy if this set of key elements are present.
Security
Without proper security measures, your EMM strategy will fall apart. The native operating systems of employee mobile devices will not suffice for security, so it's important to consider other options to secure devices. To improve security, organizations can implement features including end-to-end data encryption, user authentication, user access control, monitoring, and compliance. Additionally, with control of mobility projects and centralized visibility, businesses can get closer to achieving total security.
Productivity
Enterprise mobility often promises increased employee productivity as a means to get the budget approved. However, EMM in and of itself does not create productivity. Instead, when developing your mobile strategy, increasing productivity should be one of the end goals rather than a byproduct. Your EMM solution should be capable of looking to aggregate data from diverse endpoints and analyzing them in order to determine the processes where users rely on mobility the most, for example. In addition to this, providing integrated mobile-enabled tools to your employees gives them the ability to be productive on the move.
User Experience
Creating a positive user experience within an EMM solution can be a difficult task. Providing convenience and freedom to users while maintaining security is something many organizations struggle with. In order to accommodate user needs, organizations can enable employees to access apps across devices with personalized settings, which can be mirrored across all of their devices. Users with the ability to share files with different devices and to third-party vendors through secure links will also feel that they are free to use their devices with minimal limitations.
Device Ownership
Bring Your Own Device (BYOD) policies can affect a business positively when implemented in the right conditions, or it can cause internal problems. To avoid any issues, be conscious of the mobile hardware portfolio of your organization. If the majority of end users own devices from a small number of manufacturers and only use Android or iOS, then a BYOD policy will be relatively simple to implement. However, if the devices in use are from a large number of manufacturers with a more diverse array of operating systems, it would be easier to purchase devices in bulk and issue them to your employees.
Service Delivery
In terms of service delivery, there are two approaches that are secure and reliable. The first is virtualized access, with which data, virtual desktops, and virtual apps are delivered through a data center using remote display protocol. This delivery model is secure because IT is able to control security settings and accesses centrally. The other option is containerized delivery. With this approach, IT creates a container on mobile devices where custom and third-party apps are separated from other processes and content. Depending on the IT department's policies, apps can be updated, provisioned, and modified within containers.
Though it's complex to develop an effective EMM strategy, it's not impossible. With proper planning, your EMM strategy will increase employee productivity and efficiency. To simplify the process, consider implementing these tactics in order to create the best strategy possible.
Latest posts by Tess Hanna
(see all)