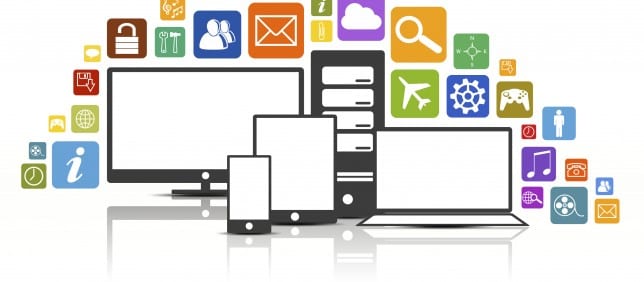 AirWatch's new 8.2 update devivers unified endpoint management with advanced support for Windows 10, Mac OS X, Android and Samsung KNOX.
"Since we launched AirWatch 8 earlier this year," says Noah Wasmer Vice President of Product Management at VMware, "our product teams have been singularly focused on delivering enterprise mobility management solutions that empower businesses to transform the way work is done. We know that business mobility drives the new digital workspace, where employees can get work done anywhere—in the office, on the road or at home—on any connected device. And we know that every business, every team and every employee wants a single, easy-to-use solution that powers choice and seamless productivity with the backbone of security and privacy."
AirWatch 8.2 is has many new features purpose-built to support your business' unique mobile fleet and 8.2 introduces support for the next generation of Windows Phone—Windows 10 Mobile—bringing new operating system functionalities to smartphones. AirWatch 8.2 enables soon-to-be-released Windows 10 Mobile devices to take advantage of streamlined enrollment methods, including Out of Box Experience, adding Work accounts and bulk enrollment. This release also includes an enhanced application catalog additional device restrictions, and advanced VPN controls such as per-app VPN and client-side micro segmentation.
For Android devices,they have released AirWatch Tunnel for per-app tunneling for public and internal apps on Android 5+ devices. Built using native APIs, AirWatch Tunnel provides IT with the controls and security mechanisms necessary to enable enterprise access for users on a per-app basis without any code changes to the app.
For laptops and desktops, AirWatch 8.2 includes additional functionality for Windows 10, including enhanced Passport for Work policies for biometric authentication and configurations around Outlook and Bitlocker encryption.  This release also adds additional configurations around passcodes and custom attributes for OS X devices, building on the initial release of OS X El Capitan in late September.
AirWatch 8.2 introduces several usability enhancements across the platform. Device management capabilities like IP address-based onboarding, simplified assignment workflows for smart groups, and improved import and export of admin roles makes the IT administrator experience easier. The ability to manage paid public iOS apps in countries without access to VPP helps IT admins with global device fleets deploy mission-critical apps to any user. To enhance the end user experience, AirWatch 8.2 introduces Email Notification Service for real-time iOS Inbox notifications. For organizations using AirWatch Video, this release introduces support for Limelight as a video repository to ensure fast, reliable, secure delivery of your video to your users.