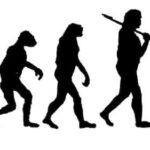 Andrew Braunberg is a research director at NSS Labs, an information security research and advisory company.  According to Braunberg's research, the MDM market is in an evolving state since companies are constantly trying to address mobile security challenges and BYOD policies.  "Corporate data is increasingly co-mingled with personal devices," Braunberg says.  As a method to address BYOD challenges, MDM providers are gradually adding secure mobile workspaces and mobile application management platforms.
The MAM platforms allow companies to monitor employee owned smartphones and tablets.  Braunberg explains that mobile device management is evolving away from focusing on the device itself; rather the focus is moving towards applications and data. According to Braunberg, MDM vendors with secure mobile workspaces include: Airwatch, Aruba Networks, Citrix, Fixmo, GoodTechnology, and MobileIron
Peter Hesse, president of Gemini Security Solutions, advises companies about the importance of being able to manage work-related data on mobile devices.  Hesse's company helps businesses ensure the confidentiality of critical business information and systems.  Hesse also suggests that enterprises need to limit configuration changes that impact the user's personal information.  "There's never going to be a complete comfort with BYOD, especially in the enterprise.  Using an application or hardware capability with a split workspace is very appealing," Hesse says.
Divide and Averail partner to increase mobile productivity
An example of a specific MDM Vendor addressing BYOD challenges occurred earlier this month.  On December 5, the innovative BYOD specialist Divide announced its plans to join Averail to create improved productivity for mobile workers.  Averail, a mobile content solution provider, has partnered with Divide to deliver mobile workers with remote access to information through the Divide secure container.  The Averail Access platform gives employees access to both on-site and cloud-based documents.  Users have the ability to obtain content via Averail Access and consequently share this content with Divide apps such as: Divide email client and Divide Files.
"For BYOD to fulfill its promise, it needs to not only enable employee-owned devices but boost mobile productivity in a safe way," says Andrew Toy, CEO of Divide.
To read more about how MDM vendors are addressing BYOD challenges click here:
https://www.crn.com/news/security/240164323/mobile-device-management-vendors-tackling-byod-challenges-with-beefed-up-security.htm