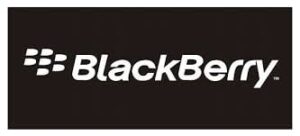 Let's talk about BlackBerry. Blackberry (aptly nicknamed "CrackBerry") used to be the king of corporate devices until they just weren't cool anymore. Hipper iPhones and Androids quickly took the place of the BlackBerry's sturdy keyboard and usurped them in a coup of BYOD policies.
Historically, Wall Street banks like J.P. Morgan have used BlackBerrys almost exclusively, but even they are in budget cutting mode. In an attempt to save money, they have gone full BYOD and have given their employees the next 6-12 months say goodbye to their company issued BlackBerrys.
It's not just Wall Street that's ditching Blackberry; it's pretty much everyone. Companies would rather install secure apps on employee owned devices, than give their entire fleet their very own BlackBerrys that they don't actually want to use. Now, more than 80 percent of the J.P. Morgan work force is using their own devices.
So what does this mean for BlackBerry? Not oblivious to the recent dump of their devices, BlackBerry has made up for it by pouring their resources into BES 12, their MDM solution. BlackBerry doesn't need people to carry their devices anymore in order for them to be successful. BES 12 works on all platforms and is boasted as one of the most secure MDM or EMM solutions out there.
According to the stock market, BlackBerry could be considered the leader of EMM solutions with more implementation in government agencies than any other solutions combined. BlackBerry devices aren't so popular anymore, but BES 12 is here to stay.
BlackBerry devices aren't entirely dead; people like Kim Kardashian still cling to their old BlackBerry keyboard and will always continue to buy them.