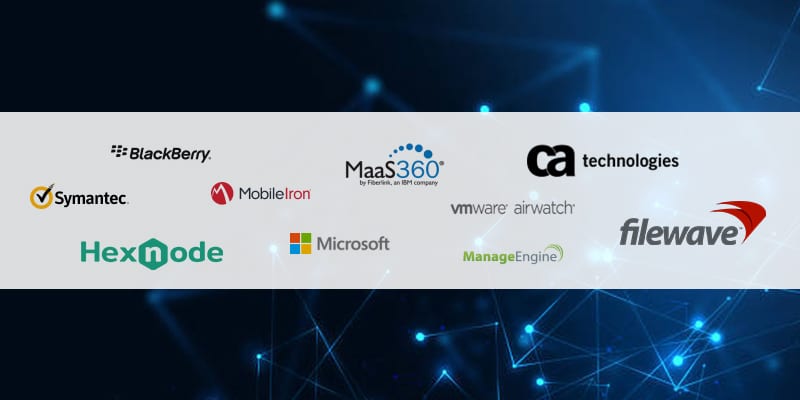 Mobility management is a field that has changed dramatically in recent years. The technology was traditionally referred to as Mobile Device Management (MDM), but has since been rebranded and is now known as Enterprise Mobility Management (EMM). MDM is a part of the larger umbrella of EMM at this point, working to protect all aspects of mobile, rather than just the device itself. While technological evolutions such as this improve the mobility space overall, significant changes can impact an organization's decision-making process when looking for a mobility management solution.
Mobility management solutions vary in the features that they offer. Features provided can range from Bring Your Own Device (BYOD) security, to scalable architecture, and mobile email management. Mobility management vendors have a lot to offer, and while having options is nice, users should be aware of the strengths and weaknesses of each solution. Finding the vendor and solution that is the right fit for your organization is a complicated process. Users should stay informed through research in order to most easily pick the right solution for their organization.
Solutions Review is here to make choosing a solution for your organization simpler. To accomplish this, we've written articles and created buyer's resources to help you evaluate enterprise technology solutions. Our Mobility Management Buyer's Guide gives readers a full EMM market overview. Additionally, the guide offers profiles of products and vendors, key capabilities for the top-18 providers, ten questions for prospective buyers to ask, and our bottom line analysis.
EMM vendors included in our buyer's guide include Amtel Net Plus, Blackberry, CA Technologies, Centrify, Citrix, FileWave, Hexnode, Hypori, Ivanti, IBM MaaS360, ManageEngine, Matrix42, Microsoft, MobileIron, SOPHOS, SOTI, Symantec, and VMware AirWatch.
If this is your first time purchasing a mobility management solution, or you're simply looking to make a change from your current one, we hope that this is the best resource to help start your search.
Latest posts by Tess Hanna
(see all)