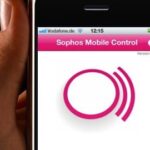 As the Mobile Device Management (MDM) market continues to grow we are seeing MDM solution providers push their offerings to the limit in order to cater towards the growing variety of mobile devices being used in the enterprise. We saw this with Sophos' acquisition of their previously licensed MDM offerings from Dialogs. Based on this acquisition and recently the first upgrade to their MDM Solution Mobile Control, InformationWeek takes a deep look into their new Mobile Control 2.5 MDM solution. Here is some of what they found.
InformationWeek points out the, while only a few, new features to what they call a "solid, if not extraordinary, set of MDM features." The first new feature addresses management interface and more specifically app distribution and control on iOS. They write, "Previous versions allowed installing and removing apps on Android and Windows Phone, but Apple's tight control over app distribution can complicate life for enterprises. The new version enables IT to push or delete iOS apps installed from either the App Store or an in-house portal." These management interface upgrades also seem to address device compliance checking and reporting while bringing all the data from every different device into one centralize console.
The second major upgrade relates to enterprise integration and brings improvements to, amongst other things, active directory features. IT can now allow users access to certain apps and information based on their role and job requirements. If marketing or public relations need access to social media applications they will be able to access them, while say the accounting department is still restricted. Access to information can also be set allowing executives access to information pertinent to their roles that would not be of value to an entry level position. "The ability to automatically map policies and configurations to existing users and groups is a big boost to administrator efficiency."
To be fair InformationWeek points out a few features still lacking in Sophos' Mobile Control 2.5. Those being the lack of remote control capabilities for iOS and Android devices, as well as not offering back up features. Despite these few set backs InformationWeek writes, "but when it comes to app management, policy enforcement, device inventory, usage tracking, geolocation, and remote wipe, Sophos has you covered. Sophos' updated Mobile Control is emphatically better than nothing and at least as good as most of its competitors" Read the entire article here for more on Sophos and Mobile Control 2.5.