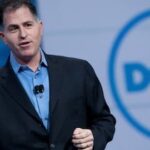 Dell is throwing their hat into the Mobile Device Management (MDM) ring with the recent announcement of the Dell KACE K3000 appliance. The K3000 appliance is a server designed to automate mobility management with features including provisioning, enforcement through user profiling, security management policies, inventory tracking and the management and distribution of enterprise mobile applications.
The KACE K series of appliances has evolved over time with the introduction of new technologies into the enterprise. First starting with the K1000 designed as an automated systems management tool for servers, desktops and PCs the K2000 was then released addressing operating systems management, updates and patches. Now the k3000 bring the same type of automation to corporate or personally owned devices through a web-based console. Network World quotes Roger Bjork, Director of Marketing for Dell Enterprise Mobility solutions as saying, ""Our server is plug and play," says Roger Bjork, director of marketing for Dell Enterprise Mobility Solutions. "You install the server, point it to a network address and it starts to identify the [mobile] endpoints, and install our agent on them."
Network World writes that this plug and play application attempts to allow administrator to easily manage and secure mobile devices while cutting down on training and customization time and efforts. While mainly aiming to manage the devices the K3000 appliance does bring in a level of Mobile Application Management (MAM) as well. "For now, the K3000 lets administrators distribute and manage mobile apps, via emailed links to end users, for example. And it can manage the Apple redemption codes that let enterprise download App Store apps for multiple users." For more on this release from Dell click here to read the entire Network World article.