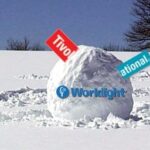 IBM has rolled their mobile offerings into one package and they are calling it MobileFirst in an attempt to offer back-end to front-end support for enterprises mobile strategies. Focusing on revenue growth for companies by allowing them to unlock the full potential that mobility can bring to their business models IBM has brought together 4 main aspects of mobility, integrated services and even built a relationship with AT&T to bring a more profitable mobile experience to customers.
Robert LeBlanc, senior vice president, middleware software, IBM says "But enterprises have yet to tap into the potential of mobile business. Just as the Internet transformed the way we bank, book vacations and manage our healthcare, mobile computing is also transforming industries. As these devices become ingrained in everything that we do, businesses are now in the palms of their customers' hands. IBM MobileFirst is designed to make the transformation to becoming a mobile enterprise a reality."
The 4 aspects of mobility that IBM has brought together within MobileFirst cover platforms, security, management and analytics. An excerpt from a recent release describes the solution as offering:
· IBM MobileFirst Platform – New updates include expanded capabilities of IBM Worklight to simplify deployment. It also features single sign-on capabilities for multiple applications. A new beta of the Rational Test Workbench for mobile helps to improve the quality and reliability of mobile apps. 
· IBM MobileFirst Security – IBM extends its context-based mobile access control solutions and expands mobile application vulnerability testing with support for Apple iOS apps with the latest release of AppScan.   
· IBM MobileFirst Management – New updates to IBM Endpoint Manager include enhanced support for Bring Your Own Device (BYOD) programs and increased security standards that are critical to governments and regulated environments. 
· IBM MobileFirst Analytics – IBM is expanding its Tealeaf CX Mobile solution to give enterprises more visual insight into mobile behaviors so they can better understand where improvements are needed and create exceptional and consistent consumer experiences across mobile devices. 
As mentioned previously IBM has integrated services into their mobile offerings by providing strategy and design services as well as development and integration. The relationship with AT&T brings together IBM's Worklight and AT&T's APIs in the cloud to allow developers to quickly and easily create apps while keeping the rich features and capabilities desired. IBM clearly realized the potential mobility can have and it seems they are putting a lot of focus into the space as a recent ZDNet article writes that, "To back up its products, IBM said it will double its investment in mobile in 2013 compared to 2012."