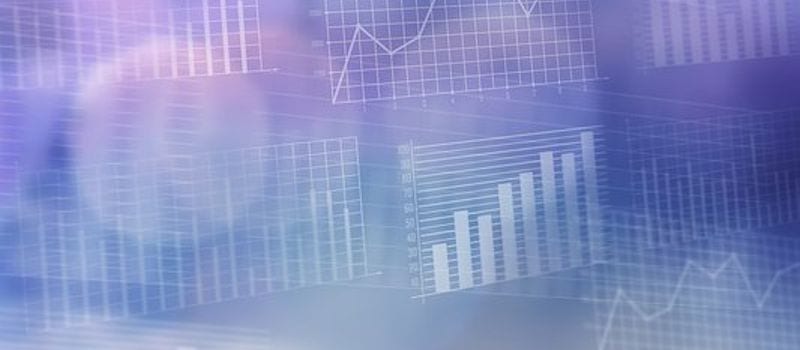 Gartner recently released their Magic Quadrant report for Enterprise Mobility Management Suites and not a lot changed from the year prior. Click here to see a more in-depth breakdown of the changes, but in this article lets take a closer look at the leaders in the report and why they made the cut.
Gartner calls EMM suites the "glue that connects mobile devices to their enterprise infrastructure." The tech giant uses their own criteria to evaluate the vendors it considers most significant in the space and then places them into four categories. The leader's section holds the top providers in the market, according to Gartner, and this year there were only four vendors listed in comparison to five last year.
VMWare, MobileIron, IBM and Blackberry were all named leaders again in 2017. Citrix was demoted this year to the visionaries quadrant due to its "defensive stance to address the growing influence of Microsoft's Intune offering in the EMM space," according to Gartner.
Now let's look at the leaders in more detail to see what they have to offer:
BlackBerry
Last year, BlackBerry finished its integration of Good Technology with BlackBerry Enterprise Server (BES). And BlackBerry Enterprise Server v.12.6 is now called BlackBerry Unified Endpoint Manager (UEM). Given the creation of a UEM service, it appears that the provider is looking to enhance its current ability to manage PCs, Macs and IoT devices along with mobile devices.
Widget not in any sidebars
The company offers a single integrated offering with the BlackBerry Enterprise Mobility Suite that encompasses BlackBerry UEM, BlackBerry Dynamics platform and apps, BlackBerry Enterprise Identity, and BlackBerry Workspaces.
"The acquisition and successful integration of the Good Technology portfolio proved wise, as BlackBerry gained immediate credibility as a multiplatform mobility management tool and saw steady adoption throughout 2016," Gartner reported. "The rebranding of the Good Work secure PIM client as BlackBerry Work and the capabilities its Network Operations Center (NOC) provides, along with product improvements, have helped maintain its traditionally favored status with regulated and high-security customers, particularly finance. However, some clients have expressed concern over the planned end-of-life for Good for Enterprise, which is scheduled for August 2017."
IBM
IBM's EMM strategy was once focused on security but is now honing in on user productivity.
"A big part of IBM's strategy is to take advantage of the broader IBM software and service functions, and establish a 'better together' offering of MaaS360 with adjacent IBM products in areas such as mobile threat detection, cloud access security broker (CASB) and IAM," according to the report. "One of the most significant MaaS360 releases over the past year provided cognitive insights — a capability that combines Watson analytics with customer EMM data to help customers understand their mobile environment and make decisions."
IBM is moving from offering EMM to UEM by "enhancing the integration between MaaS360 and IBM BigFix, offering one of the most feature-rich client management solutions."
MobileIron
MobileIron remains one of the only stand-alone EMM vendors in this space and is the only one in the leaders section of the quadrant. The organization offers zero-day full support for iOS, Android, Windows 10 and macOS. MobileIron places focus on smartphones, tablets and PCs.
"MobileIron is typically used as the central integration point for mobile policies due to its broad integration capabilities with third-party infrastructure components, such as certificate authorities, security information and event management (SIEM), network access controls (NACs), mobile threat defense tools and the AppConfig ecosystem," the report said. "MobileIron has expanded its footprint in the regulated industry due to significant strides on the security front through certifications such as Common Criteria Certification for Mobile Device Management Protection Profile Version 2.0 (MDMPP V2.0), Federal Risk and Authorization Management Program (FedRAMP) and support for derived credentials."
VMware
Dell Technologies completed the acquisition of EMC in September of last year and that included VMWare. AirWatch was merged into VMWare's End-User Computing business unit and is more integrated with several VMWare Technologies like VMWare's IAM and SDN products that create a joint solution.
"VMware AirWatch has made substantial strides toward becoming a full-featured UEM, with significant advances in managing Windows 10 and macOS in a single console. The console itself is one of the easiest to use, with embedded training videos, links and a wizard-like approach to help new administrators become productive quickly," Gartner reported. "VMware has expanded into IoT with a new product called VMware Pulse IoT Center, which leverages the AirWatch technology as well as extended functionality to support a wide range of IoT edge systems and connected devices."
Gartner believes that the mash-up of VMware AirWatch, EMC's data management, along with Dell's service and hardware capabilities has uniquely positioned the vendor to deal with UEM challenges.