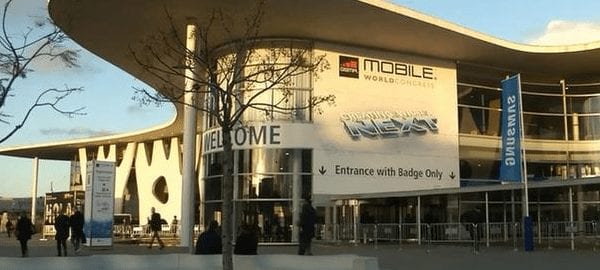 It's only been one day and already there are game changing announcements rolling out of Mobile World Congress 2015. All of the major mobility players are there and they all have something to reveal. Here are the announcements so far:
Samsung Galaxy S6 and S6 Edge– Bouncing back from the disappointing reception of the Galaxy S5; Samsung is ready to roll out the latest model in the Galaxy series. They have replaced the cheap chrome plastic back with Gorilla Glass 4, which is stronger than the "ion tempered" glass on the latest iPhones. The S6 comes in two models, the standard S6 and the S6 Edge. The Edge has a screen that slopes down on both sides like the Galaxy Note 4 Edge. The edge screens function when the main screen is off as a news feed or an alarm clock.
Other upgrades include a sharper screen, faster processor, simpler menus, and faster load times. The Samsung Galaxy S6 is an improvement for Samsung all around and is poised to be one of the best phones of 2015.
Huawei Smart Watch– Huawei unveiled their Android powered Huawei Watch. This new watch is different from their original TalkBand that Huawei introduced last year; it's upgrades are mostly aesthetic. The Huawei Watch has a 1.4-­inch, 400-­by-­400-­pixel AMOLED display, which works out to 286 pixels per inch. That's one of the sharpest displays on the market today for a smartwatch and it's protected by sapphire glass. The watch has a truly beautiful display and is more classic looking than other smart watches.
Lenovo Vibe Shot– The Lenovo Vibe Shot is a photography-focused smartphone. The Vice Shot has a 16-megapixel, optically stabilized image sensor paired with a six-element f/2.2 lens. It also has a smartphone sized sensor and is loaded with the Lenovo camera app which will give the user more control over shot composition. It comes in two models, the smart auto and the pro.
Sony's Z4 Tablet– The Z4 tablet is almost the same exterior design as the Z2 tablet but the Z4 Tablet measures just 0.24 inches thick and weighs just 13.72 ounces. That's the same thickness as Apple's iPad Air 2 and nearly 2 ounces lighter and is waterproof. It has an octa-core, 64-bit Qualcomm Snapdragon 810 processor and a 6,000mAh battery, which Sony says should be good for 17 hours of video playback.
IKEA is Launching Qi-Friendly Wireless Charging Furniture– Smart phones that support Qi wireless charging (or a third party Qi-friendly attachment), will be able to be placed on a surface and charged completely cable free. This furniture will include bedside tables, lamps and desks and will be extremely useful in homes and businesses. The furniture will be available in Europe and North America in April of this year. IKEA will also be launching their own line of Qi friendly chargers, just in case you're not ready to replace any furniture just yet.
These are just a few of the announcements out of Mobile World Congress 2015. Read more about the events from PCMag and check back at Solutions Review for more updates.