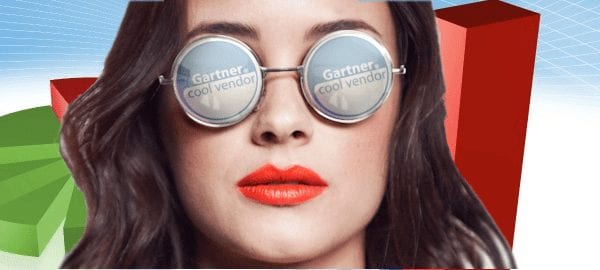 Gartner creates various resources throughout the year, including the Magic Quadrant and Critical Capabilities reports, which are constantly growing in popularity. The tech giant also produces a Cool Vendor report, which highlights four innovative providers in a certain category.
According to Gartner, "Mobile device usage has become 'business as usual' in most organizations. Infrastructure and operations leaders responsible for mobile and endpoint strategies should review these four innovative companies for opportunities to ideate new services, improve productivity and optimize cost."
In its most recent Cool Vendors in Mobile and Wireless Analytics, the four vendors included in the report were Anagog, B2M Solutions, Nyansa, and Saaswedo. Let's take a closer look at these providers and what they offer.
---
Anagog
Anagog calls themselves the "Mobility status company." The vendor developed the patented smartphone's sensor-based mobility status technology.
According to the company's website, "We turn real-life movements into real world contextual actions. Anagog captures, analyzes and understands the real-time mobility status of smartphone users making it easy to identify consumer behavior and competitive trends."
Gartner reported that the proliferation of sensors in mobile devices "provides new opportunities to derive value through analytics of both the physical and digital worlds in greater fidelity and higher granularity," which points to why Anagog was included in this report.
---
B2M Solutions
B2M Solutions offers mobile device analytics tools that aim to provide actionable insights. They are a privately held company based in Abingdon, UK, with marketing and sales operations in the states. Founded in 2002, the vendor offers software that delivers insights and analytics for enterprises.
The company's mobile enterprise management platform "goes beyond traditional mobile device management to help companies proactively monitor, analyze and act on information about their business-critical mobile devices," according to a release.
This vendor offers analytics on data gathered from mobile devices, which "can provide great insights about root causes of problems, and can help to operate them more efficiently and save money," according to Gartner's report.
---
Nyansa
Nyansa offers an enterprise network analytics service and was named in this report given that "its product can determine application adoption trends, traffic usage, and individual and systemic client root cause incident identification in a corporate network."
Nyansa's Voyance network analytics service analyzes more than a million wired and wireless customers per day and has processed more than 194 petabytes of data, according to a recent release.
"When looking at the historic trends, organizations can get insight into the overall quality of experience by user, site or location. Nyansa measures and analyzes application use and health of SaaS, custom, video and unified communications (UC) applications on a per-user basis," the report stated.
---
Saaswedo
Saaswedo is an international Telecom Expense Management (TEM) software company providing innovative SaaS-based solutions, according to a release. The vendor was named in the report for their Datalert tool.
The solution lets mobile users and their employers know, in real time, how much employee mobile data is being used. Plus, it reduces the risk of unexpected and costly overages, according to the company.
Saaswedo has been serving clients for about 15 years and their products have been implemented in more than 200 countries.
---